10 Songs To Listen To While Destroying The World
20 October 2015, 18:06 | Updated: 8 May 2017, 17:09
Songs not Bombs!
Ever have one of those days where you want the world to implode?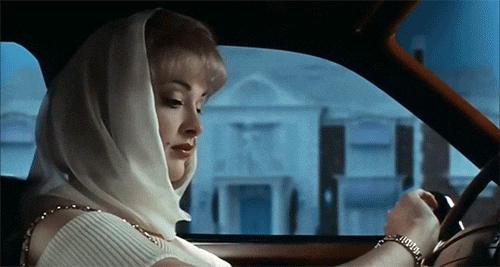 Maybe not. But I bet you have days where you're so angry that the only thing that can make you feel better is angry music. Perhaps it's something to scream along to, a song to wrap your bitterness around, or a lyric that taps into a deeply held hatred for other people but, ultimately, it's about release. *deep breath*
With that in mind, we've found 10 songs to help you through a sudden outburst of rage. It's a rough world out those guys, prepare yourself with bangers .
1) Blink 182 - "Stay Together For The Kids"
Better out than in, right? The break down into the chorus has probably saved a few lives, it just oozes rage and pain.

2) PVRIS - "Fire"
"Your bridges are burning, And all the tables are turning. You started a fire and you're, Burning up"

3) Garbage - "Only Happy When It Rains"
"I'm only happy when it rains. I feel good when things are going wrong. I only listen to the sad, sad songs. I'm only happy when it rains"

4) Crystal Castles - "Plague"
This is the type of song where words aren't necessary to lose your sh*t. It's got that 'I'm having a relaxing bath but I'm imagining everything burning' kinda vibe.

5) Peaches - "I Don't Give A F*ck"
This one should be self-explanatory.

6) Charli XCX - "Sucker"
This one is guaranteed to make you want a fight. Please don't play it in a public setting until you've calmed down.

7) Britney Spears - "Till The World Ends"
This has absolutely nothing to do with being angry and destroying the world but getting down with Britney is one of the best ways to conquer a bad mood. Britney can help you with anything.

8) Lily Allen - "F*ck You"
"F*ck you, F*ck you very, very much. 'Cause we hate what you do and we hate your whole crew, So please don't stay in touch"

9) Destiny's Child - "Survivor"
You've slayed everyone. You are the only survivor. You must play this song.

10) Tyler, The Creator - "Yonkers"
Because you're a monster and you know it. This is your anthem.