17 Songs You Need In Your Life In March
Praise the Lorde.
The new music gods are shining upon us today. Not only have we been blessed with the return of pop royalty Lorde but we've also got new tracks from our faves like LANY, Hayley Kiyoko and Betty Who. Our prayers have truly been answered.
We've rounded up the best new songs in March (and a few from Feb because why the hell not?) to help you get through the month. Think we've missed something? Hit us up on Twitter or Facebook and show us you're recommendations. Oh, and remember you can listen to most of these songs on PopBuzz Radio! Just hit play at the top of your browser.
1. Lorde - 'Green Light'
2. LANY - 'Good Girls'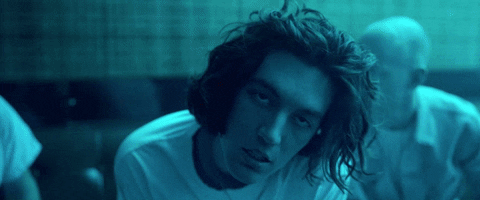 Listen here!
3. Hayley Kiyoko - 'Sleepover'
4. Betty Who - 'You Can Cry Tomorrow'
5. courtship. - 'Sail Away'
6. Marshmello feat. Noah Cyrus - 'Chasing Colors'
7. COIN - 'I Don't Wanna Dance'
8. Billie Eilish - 'Bellyache'
9. Ali Barter - 'Cigarette'
10. The 1975 - 'By Your Side'
11. Ea Kaya - 'Don't Complicate It'
12. Zak Abel - 'Rock Bottom'
13. Pale Waves - 'There's a Honey'
14. Calvin Harris feat. Frank Ocean - 'Slide'
Listen here!
15. Lana Del Rey - 'Love'
16. PWR BTTM - 'Big Beautiful Day'
17. Nick Jonas feat. Nicki Minaj - 'Bom Bidi Bom'