Buzzing: Songs You NEED To Hear This Week #12
21 September 2015, 17:56 | Updated: 8 May 2017, 17:09
BANGERS ALERT.
Guys, guys, guys we've got some really exciting new music that we just MUST share with you.
With new songs from Demi Lovato, Willow Smith, Vanessa White and more, there's probs enough to soundtrack the rest of your week and maybe some left over. So let's get started, shall we?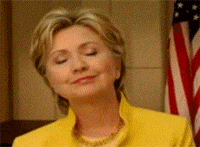 Demi Lovato//"Confident"
Following a banger like "Cool For The Summer" is a tricky feat. That song is not only unique but totally radio ready, too. It's forward thinking pop.
So when Demi Lovato announced that the next official single was the her album's titled track "Confident" we were a little concerned having heard the song at a playback of the album a few weeks back. However, the more we've sat with "Confident" the more we've come to appreciate what it's got. There's the sassy horn section, Demi's seductive coos of "what's wrong with being confident?" and this marching band beats that, collectively, create something that's actually got us dancing in our chairs.
Yes "Confident" might not be the megabeast that is "Cool For The Summer", but it was never going to be. It is, however, still rather enjoyable. - AK
Kyla La Grange//"So Sweet"

Kyla La Grange low-key released one of the best albums of last year. However, as is the way with these things it was not a commercial success, despite one of the songs receiving the remix treatment by DJ-du-jour Kygo.
However, unperturbed the singer has jumped back into the studio and has already recorded and released what is probably the best song of her career with "So Sweet". Whereas her album was quite subtle, "So Sweet" is anything but, bubbling synths and frantic percussion clacking and popping throughout the song. And when that chorus comes in there's a moment of pure euphoria, as the vocals become lighter and the electronics harder. The song is also REALLY cute and full of enthusiasm and joy. It's just completely wonderful.- AK
Willow//"Why Don't You Cry"

Willow (aka Willow Smith) has been experimenting sonically for around 12 months, playing with hip hop, trip hop, pop and electronica with varying results. Some of it has been good and some has been the sort of experimental dirge that's best left in the teenager's brain. Yet, her latest song "Why Don't You Cry" and it's video might be the most accessible and 'pop' thing that the 14-year-old has done since "Whip My Hair".
Raw and completely unfiltered vocals drive through the bass heavy production, with Willow exploring more emotional depth than her previous work. Flickers of the Smiths' take on spirituality and still present, but there's a more straight forward narrative, too, making the song and easier piece of work to digest. It's not by any means a radio friendly song, but it's a sign that Smith might just have it in her to create something special.- AK
Vanessa White//"Relationship Goals" ft. Chloe Martini

Despite there not being an official word that UK girlband The Saturdays have called it quits, there's a lot of evidence to suggest that the girls are no longer all fired up and have gone their separate ways.
First to pop out some new music is troublemaker and vocal powerhouse Vanessa White with her 'buzz track' "Relationship Goals". Featuring producer Chloe Martini, the song is a slice of R&B heaven that's giving us Ariana Grande teas. In fact, the whole thing is like a mash up of Grande's first album and Bieber's Journals all mixed up with Michael Jackson-like guitars and Timbaland-lite beats.
Apparently, according to White, this isn't a single, but it's certainly good enough to be one. If this is the calibre of the material she's working on then we're SUPER excited. - AK
Fleurie//"Still Your Girl"

"Still Your Girl" is possibly one of the sadder song titles we've come across of late. It's also one of a handful of songs that you can dance and cry to at the same time, and who doesn't want to do that?
It's an elegant, effortless piece of music, written by Lauren Strahm, who performs under the name Fleurie (pronounced 'flur-ee'). She's been slowly releasing music on the internet for a while now. Her latest release this track off the Arrows EP, and it's pretty special. Starting off with just strings and vocals, it suddenly breaks on the chorus into stabbing techno synths. It's veers dangerous close to 'total banger' territory before returning to something more sedate. Imogen fans should be keen to get involved with this one.