Buzzing: Songs You NEED To Hear This Week #15
20 October 2015, 17:14 | Updated: 8 May 2017, 17:09
BUZZ BUZZ BUZZ...is that new music we hear?
After a week's hiatus, PopBuzz's BUZZING songs of the week is BACK Y'ALL!
Been having a (two) week long snooze? Been on loliday and wondering what the hell you might have missed in the music sphere? We're here to deliver you our FAVES from the past week and there are some corkers.
Pour us a glass of something nice and turn those speakers up and let's get turnt up.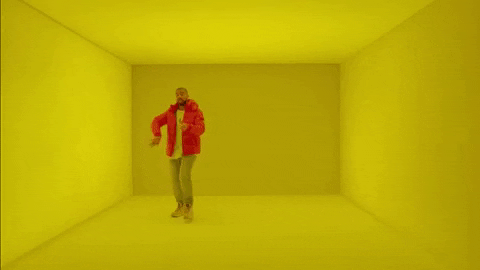 Republic Records/digg.com
Cuckoolander // "MotherNature"
Not exactly brand spanking new, but Cuckoolander's "MotherNature" has been doing the rounds in the office and we have to say that we're totally digging it. From the hard bass to the funky production this song is razor sharp indie pop that's worth repeated listens. This Charli XCX backed artist has something that we can't quite put our finger on, but we're excited to see what happens. - AK
Gwen Stefani // "Used To Love You"
After a bit of a mis-start last year, Gwen Stefani seems finally ready to launch her solo career comeback and we couldn't be more ready. New song "Used To Love You" is from the "Cool" and "Early Winter" school of emoshe break-up mid tempo pop ballad and it's certainly supplying us with the little Gwen hit we needed.
Frank Ocean-like organs launch the song, while chiming synths play above drum machines and Gwen's signature singing style. We like the the pre-chorus (or chorus?) where Gwen ever so clumsily slips in a few extra syllables.
It's no "Cool" (can any song EVER be as good as "Cool"?), but "Used To Love Me" most definitely a step in the right direction. Bring on more Gwen, pls. -AK

Julius//"Disappointed"
"Disappointed", by newcomer, Julius, is almost certainly the best thing I have heard this week. Produced by 4e and sung by the virtual unknown, "Disappointed" gives a casual taste of how good homegrown r&b can sound. Julius' vocals float weightlessly above a thumping, down tempo hip-hop beat. His other songs are phone recordings so "Disappointed" is, by all accounts, Julius' first studio recording.
I could probably say I have listened to this song on repeat a dozen times today and once you press play you'll understand why. -NI

MØ // "Kamikaze"
After the runaway success of "Lean On" provide that MØ x Diplo were the dream team, the Danish singer has swiftly returned with the lead single, "Kamikaze", from her next yet-to-be-titled album and good grief it's a banger.
Pulling on the Eastern vibez that made it's big sister the hit it was, "Kamikaze" is a frenetic track, but one that's also aurally pleasing. This is mainly due to MØ's ability to hold a tune, but also the melodies that are at times erratic yet almost simultaneously soothing. Dipole, too, seems to have reined himself in, avoiding too much of the madness that he so often displays.
We're 100% hoping that "Kamikaze" becomes the world wide smash it should be. -AK
DJ Snake//"Middle" ft. Bipolar Sunshine
I refuse to believe that DJ Snake teaming up with Bipolar Sunshine is anything but a good thing. "Middle" boasts glossy and very "on-trend" production but still somehow manages to capture your imagination. Adio Marchant's vocals fit like an absolute glove and, if this is the result of a collaboration between the two, can anyone else say collab album? -NI