12 Emo Workout Tunes To Make You Sweat Out That Fever
9 February 2017, 13:21 | Updated: 8 May 2017, 17:09
Hate the gym? You'll be OK, we promise.
We all know the struggle - you're looking to head out to the gym but want to ensure you aren't sacrificing your all-black getup and playlist of nothing but MCR, FOB, ATL, ADTR, P!ATD and any other acronym you can think of.
Well dry your eyes emo kids - you just popped in the PopBuzz "Get Emo For The Summer" Workout Tape. And Emos, if you follow these instructions exactly, you might be able to pull you a FOB roadie, a Hot Topic customer assistant, man at least a dude with Converse. So first of all we gonna work on cardio, nobody wants to look out of breath in the moshpit.
1) The "Black Parade"
Wiffle Gif
Track: "Welcome To The Black Parade", My Chemical Romance.
Workout: Slow march on the treadmill to begin then, when the beat kicks in, increase your speed by 10. Sprint until you can no longer...um..."carry on" (sorry) (not sorry).
2) The "Push-Ups At The Disco"
Fueled By Ramen
Track: "Victorious", Panic! At The Disco
Workout: Hit the damn floor quicker and get pumping iron until you feel strong enough to go it alone without your bandmates. Finishing backflip optional.
3) The "Both Started Running"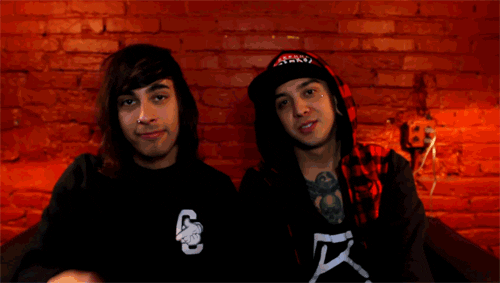 KISSTHEWRISTS.TUMBLR.COM
Track: "Circles", Pierce The Veil.
Workout: Just run around in circles. Simple. Repeat until legs go even weaker than when Vic Fuentes faved your tweet that one time.
4) The "Anklebiters"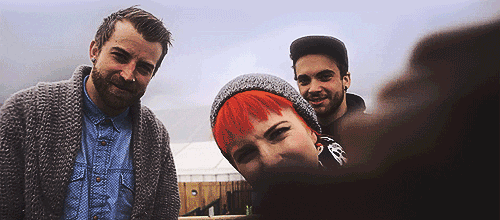 BETTYCOAL.TUMBLR.COM
Track: "Anklebiters", Paramore. Obviously.
Workout: Reach down and touch your toes. Repeat 10 times. Now literally try to bite your ankles. Can you do it? Congratulations, you are now flexible enough to high-kick as powerfully as Hayley Williams.
5) The "Dance Dance"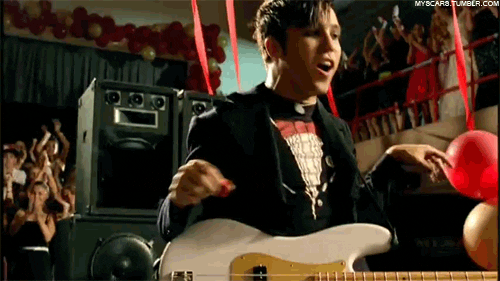 MYSCARS.TUMBLR.COM
Track: "Dance, Dance", Fall Out Boy.
Workout: Dance. Dance. Done.
6) The "Keep Your Knees Up High And Your Head Down Low"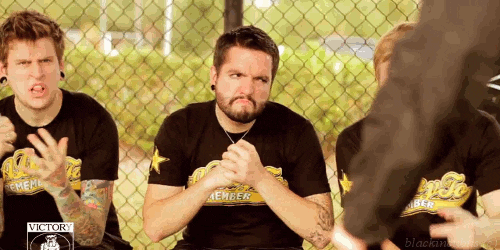 Wiffle Gif
Track: "All I Want", A Day To Remember.
Workout: On the spot jogging as fast as your tiny Jeremy McKinnon-loving legs will carry you.
7) The "Dear Maria, Count The Number Of Times I Jump Over This Rope"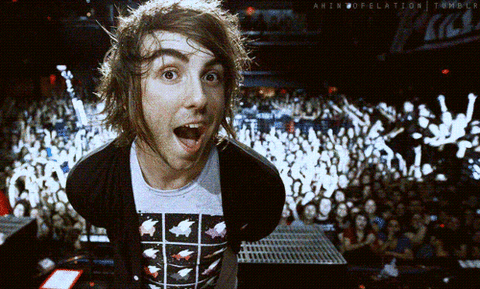 Wiffle Gif
Track: Come on - if you haven't guessed it from that terrible pun then you need to check yourself.
Workout: Jump rope so high you could leap over Alex Gaskarth's bushiest eyebrow without tripping. The move straight on to...
8) The "Weightless"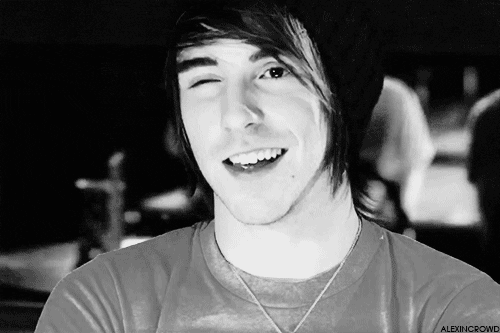 Wiffle Gif
Track: "Weightless", All Time Low
Workout: Weights. Lift them high until your arms feel like they are about to pop harder than a champagne bottle.
9) The "Middle"
Wiffle Gif
Track: "The Middle", Jimmy Eat World
Workout: Time to work the core with some sit ups. Don't worry if you don't get it immediately. It just takes some time, little girl, you're in the middle of a ride. No Taylor Swift lip-sync nonsense allowed though. Are you listening (Woah-oh-oh-ohhhh)?
10) The "Arms So Wide That Your Stretch Might Kill Me"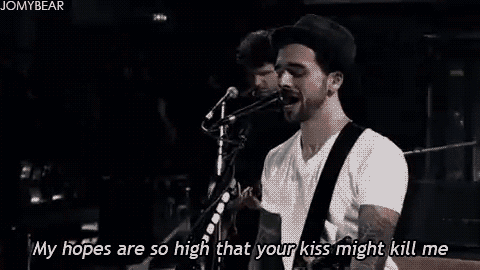 THIRDLIZARDO.COM
Track: "Hands Down", Dashboard Confessional
Workout: Time for the cool down - stretch out those overworked joints against a wall. Just don't ask your trainer any stupid questions. "Hey did you get some (kind of qualification to work at the gym)?" - man that is soooo dumb.
11) The "I Just Wanna Break These Protein Bars Down So Badly"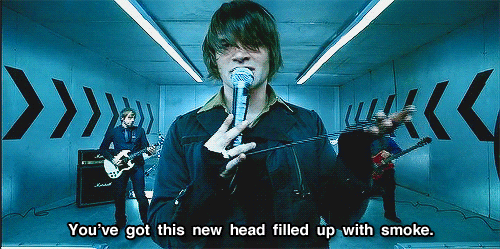 SYLVIA-ANNE-STROH.TUMBLR.COM
Track: "MakeDamnSure", Taking Back Sunday
Workout: Snack time. Chew to the chorus half-time beat like a boss.
12) The "We Could Leave This Gym And Run Forever"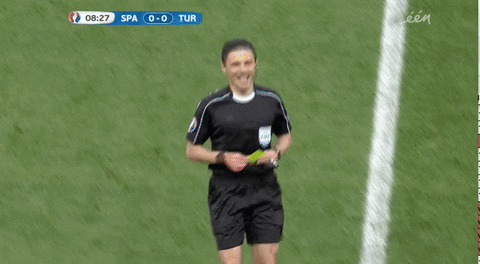 Sporza
Track: "Ocean Avenue", Yellowcard
Workout: Don't just take the bus like you're car pooling to Warped Tour - run home and end this sh*t as well as Yellowcard will no doubt crush their final album. That or go and play football and behave badly but not badly enough to get sent off.
So there you have it. Stay fit and stay emo at the same time. See you in the gym (lol).