LISTEN: Pete Wentz Just Shared The Perfect Holiday Playlist
22 December 2016, 10:05 | Updated: 8 May 2017, 17:09
The Fall Out Boy main man posts some of his favourite tracks of 2016 in a special holiday playlist for fans...
Fall Out Boy's Pete Wentz has shared a special Holiday Playlist to make sure you all have enough good tunes to survive the Christmas season.
Titled 'Real Fake Christmas Trees', Pete shared the tracks via Twitter, accompanied by a rather sweet and heartfelt message to his fans.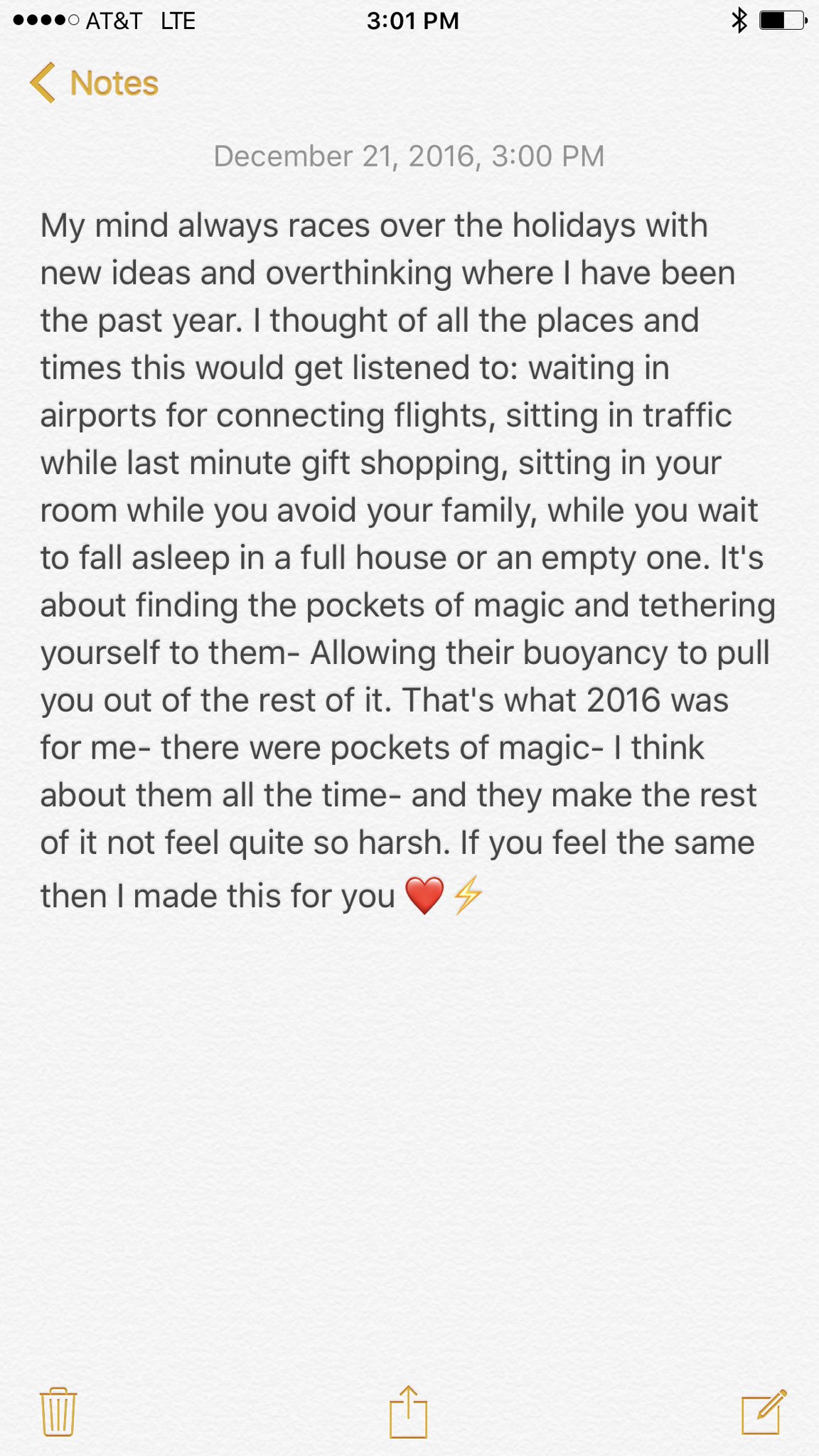 Pete Wentz, Twitter
We're not crying, you are!
So what's Pete been listening to this year? Well, by the looks of it he's been pumping the R'N'B and Hip Hop in 2016, some of the musical highlights on the list including tracks by Rihanna, Kanye West, Frank Ocean, Childish Gambino and Kid Cudi.
Plus, of course, he gives a shout out to his good friends Panic! At The Disco, including their huge hit 'LA Devotee' among the bunch.
Check out Pete's full holiday playlist via Spotify:
___ ___ ___ ___ ___
YOU voted and results are in! Who won the Album of the Year at the PopBuzz Fan Awards? Listen to the #PopBuzzPodcast right here or subscribe for free on iTunes to get new episodes sent straight to your phone every Wednesday.