This NYE Playlist Will Get You Lit AF
23 December 2015, 12:50 | Updated: 8 May 2017, 17:09
This playlist will get you turnt all night long.
Look, errbody busy focusing on Christmas but there's more important things on the horizon. What is it we hear you cry? It's only bloomin' NEW YEAR'S EVE!
Yup, the night where everyone drops their inhibitions, dresses up and goes full hog. Whether you're at home watching the ball drop, focused on Jools' annual Hootenanny, out and about with your pals, hosting a rad holiday party or lingering on a rooftop to watch some dramatic firework display, you'll probably be doing something, right?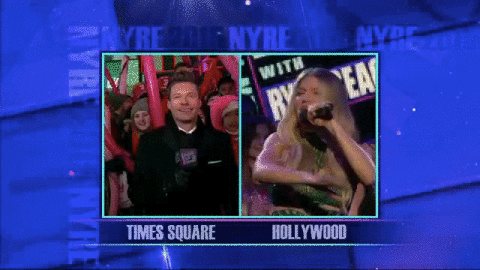 Of course, no NYE plans are complete without a KILLER playlist and here at PopBuzz we got y'all covered. U know dat.
So in the spirit of giving, here's our gift to you to make your New Year's Eve that extra bit special.
1) That song to kick things off just right.

2) That song that'll really get people in the mood.

3) That song that'll even get your friend that doesn't dance dancing.

4) That song that'll be perfect for the countdown.

5) That song that's just GREAT for a limbo.

6) That song that's more than just a song, y'know?

7) That song that's just perfect for the NYE kiss.

8) That song that'll get your turnt AF.

9) That song that literally everyone will know the words to.

10) That song you can dance with your ex- to.

11) And that song that you just KNOW will round off the evening PERFECTLY.