QUIZ: Only a music expert can get 100% on this 2021 lyrics quiz
10 September 2021, 14:03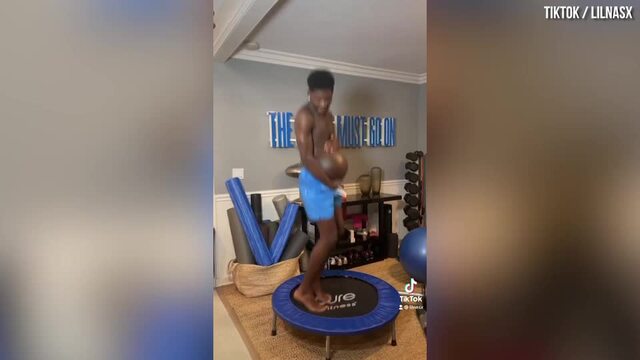 Lil Nas X gets in shape before baby Montero arrives
How well do you remember the lyrics some of 2021's biggest hits?
2021 is fast approaching its end - but have you been paying attention to music this year?
Despite this year having many ups and downs, one thing that we could rely on was the solid slew of bangers coming through to brighten up our days. Artists such as Lil Nas X, Olivia Rodrigo, Cardi B, Billie Eilish, Dua Lipa and more have been entertaining us with bops over the past few months - but how well do you actually know the lyrics?
Are the lyrics to 'Montero' etched on your brain? Is 'Good 4 u' your bona fide break-up banger? Can you rival Cardi in reciting the verses to 'Up'? Take our ultimate music quiz below to see just how much of an expert you are.