QUIZ: Are You Young, Dumb, Broke Or All Three?
2 August 2017, 17:20 | Updated: 2 August 2017, 17:52
In honour of Khalid's latest bop, we gotta know if you're young, dumb, broke or all three?
Khalid, aka the happiest looking man alive, dropped the video for his latest bop 'Young Dumb & Broke' yesterday and we can't stop watching it.
So many vibes, so little time...
We're still in recovery from his appearance in the Charli XCX's 'Boys' video tbh.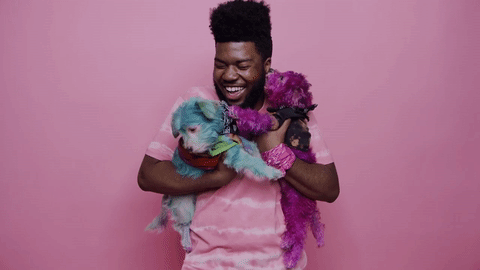 Charli XCX - Boys
Stole the show, if you ask us.
Oh, AND he featured on Calvin Harris's 'Rollin' with Future. Needless to say, Khalid is having an iconic 2017.
But his latest video got us thinking: are we more young, dumb, broke...or all three? Thank the lord there is a quiz to help us find out. Don't @ us if you don't like the result tho. Remember, the quiz never lies...