11 Reasons We're Ready For A My Chemical Romance Reunion Right Now
2 September 2015, 17:43 | Updated: 8 May 2017, 17:09
We're over it now, it's time for MCR to do the thing.
1. Because it's been OVER TWO YEARS.
2. Because thousands of people have yet to do this:
3. Or this:
4. Because Gerard Way is turning into a total dad without MCR.
Please come to my rock performances and maybe buy a t-shirt so I can get a comfortable pair of pants as well

— Gerard Way (@gerardway) September 1, 2015
5. Because the evolved sound that other post-reunion pop-punk bands have adopted means that 2015 MCR could sound AMAZING.
SERIOUSLY LISTEN TO THIS AGAIN
7. Because their music is so damn relatable.
6. Because "Welcome To The Black Parade" is STILL the emo mating call.
7. Because this.

8. Also this.
8. Because people are running out of lyrics to make fancy visuals out of.
10. Because Obama says so.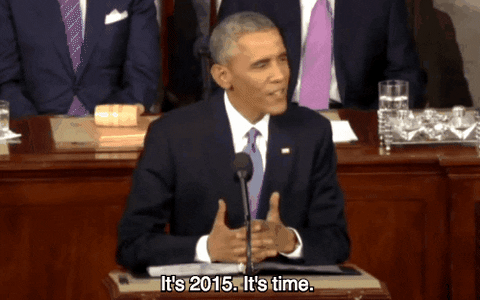 11. BECAUSE THEY SAID THEY WOULD COME BACK.