National Puppy Day Meant Lots Of Celebrity Dog Photos And We Are Happy With The World
24 March 2015, 17:08 | Updated: 8 May 2017, 17:09
EVERYTHING IS DOGS.
If your poor, deprived self wasn't paying attention yesterday, you might have missed that March 23rd was apparently National Puppy Day. AKA Best Day Of the Year.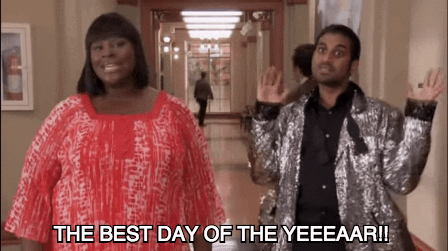 Although, half the internet seems to have gotten confused and decided that today is National Puppy Day, too. Personally, we at PopBuzz believe every day should be National Puppy Day, because reasons.
But thankfully, a bunch of celebs we like took the chance to jump on the hashtag and show off their fuzzy best pals. And now we genuinely feel at peace with the universe.
Kylie Jenner's puppy Bambi is, like, super photogenic.
Justin Bieber's pup Esther is his most redeeming quality.
Kat "Cat Person" Dennings still likes hanging out with her parents' pup.
Zac Efron and Chappelle just melted our hearts forever.
Demi Lovato's pup Buddy is a stud.
Channing Tatum makes us wish we were a puppy.
I mean, can you blame us?
And Ariana Grande's Instagram is just Dog Central. YES.
Meanwhile, Taylor Swift.
Well, we can't ALL be dog people. And Tay can't be right about everything.
Happy 2nd National Puppy Day!