Watch This New "Paper Towns" Clip And Get HYPE For Margo's Revenge
6 July 2015, 12:59 | Updated: 8 May 2017, 17:09
Margo needs Q to be her getaway driver and WE ALL KNOW WHAT THIS MEANS.
Paper Towns doesn't hit the UK for another month, but 20th Century Fox are keeping us well and truly stocked in the hype department.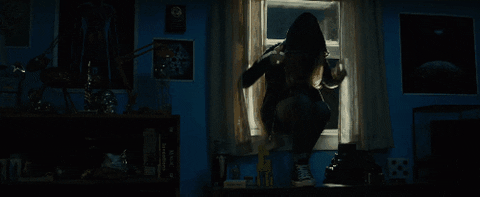 A new clip from the movie has been released online today, and Q (Nat Wolff) has his sleep disturbed by a ninja-like Margo Roth Spiegelman (Cara Delevingne). Yep, it's the scene where Margo enlists Q's help as a getaway driver for her wild night of revenge against her clique.
Seeing this scene has got us amped for what's to follow; the movie adaptation of yet another novel by The Fault In Our Stars author John Green sees Margo vanish after this epic night of pranks and mischief, causing Q to follow a trail of clues to find her. And if the movie will be as book-accurate as we think, then this is setting us up for some serious feels.
Check out the clip below.
Paper Towns debuts in the US on July 24th, and will arrive in theatres in the UK from August 17th. Scroll down to watch the latest official trailer.