New Song From "The Last Five Years" Movie Is Your Daily Reminder Anna Kendrick Is A Musical Queen
21 January 2015, 17:17 | Updated: 8 May 2017, 17:09
Anna's rendition of "I Can Do Better Than That" is BOSS.
New fans of Anna Kendrick might not know that before she was smacking cups in Pitch Perfect, she actually had a career in Broadway at the age of 12. So it's no surprise that she has had such prominent roles in recent Disney adaptation Into The Woods, and the upcoming musical movie The Last Five Years.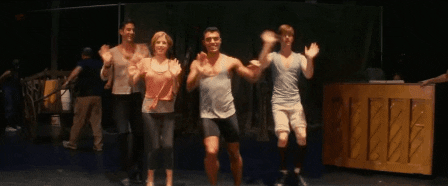 The Last Five Years is the story of a dwindling relationship that lasts - you guessed it - five years, between Cathy (Kendrick) and Jamie (Jeremy Jordan). The subject matter might seem a little depressing due to the inevitable heartbreak, but that doesn't hinder the amazing soundtrack - the movie version of which is available for pre-order now.
Pre-ordering on iTunes will get you two songs right now, including Anna's great rendition of "I Can Do Better Than That" which you can also listen to below. It's a great inner monologuey piece about Cathy's life ambitions. And it's GREAT. Did we mention it's great?
The Last Five Years will be released in cinemas on February 13th. Check out the trailer below.