Black Lives Matter protests haven't led to a spike in coronavirus according to research
23 June 2020, 12:03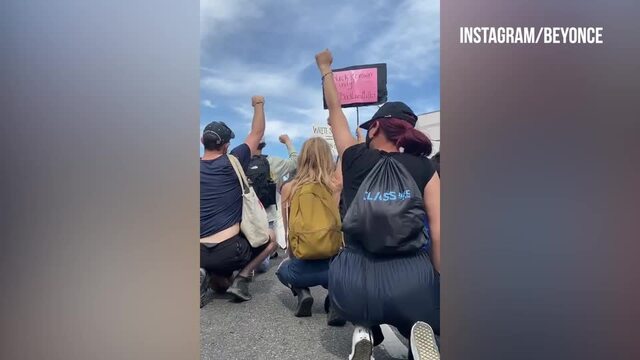 Tessa Thompson shares peaceful Black Lives Matter protest video
Researchers have confirmed that Black Lives Matter protests have had no impact on the number of coronavirus cases.
It seems like the world has finally woken up to the devastating impact of police brutality and modern-day racism, and now it's bad news for the racists and sceptics alike, because the outpouring of worldwide Black Lives Matter protests have been confirmed to have no impact on the number of coronavirus cases. Spike who?
Despite protest numbers reaching their thousands, protestors demanding justice for the likes of George Floyd and Breonna Taylor have kept tried their best to keep their distance, worn masks, and taken other precautions to ensure a safe environment for those around them.
In the 21 days that the protests have been going on for, researchers pulled mobile phone data across 315 cities in the USA (281 of them had protests), to see if attendees had any impact on the number of coronavirus cases.
READ MORE: How to protect your mental health during the coronavirus pandemic
In fact, confirmed lead researcher Dhaval Dave, PhD, told Refinery 29: "We find no evidence that net COVID-19 case growth differentially rose following the onset of Black Lives Matter protests."
"Even modest evidence of a small longer-run case growth decline," he added.
And while it's not always possible to keep two metres apart from those around you during a march, we have to ask ourselves what could be so important that people are willing to put their lives at risk and face being beaten or shot with rubber bullets in order to achieve some kind justice? The answer? This.
But thanks to the non-protestors who are staying at home, Dhaval suggested that even they have played a part in helping to see numbers decrease, allowing the movement to continue.
"Our findings suggest that any direct decrease in social distancing among the subset of the population participating in the protests is more than offset by increasing social distancing behaviour among others who may choose to shelter-at-home and circumvent public places while the protests are underway," he explained.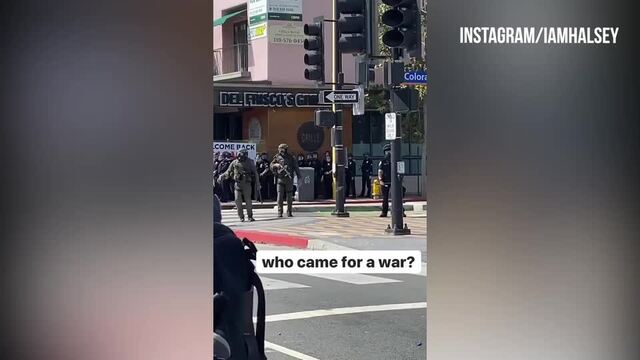 Halsey calls out the police at Black Lives Matter protest
"Moreover, to the extent that the killing of George Floyd, and the ensuing civil unrest and mass protests, also impacted residents' mental health and stress, this may further lead to decreased activity levels and an increase in stay-at-home behaviours."
So, while protestors may be getting a little too close for comfort for some people's liking, the data found that when they weren't out on the streets, they were staying home and following the correct guidelines. Not only that, but many protestors also seem to be young Millennials and Gen-Z activists, who in theory, are less likely to experience the more severe symptoms of the illness.
So if you're taking to the streets in these unprecedented times, or simply staying home and getting educated on the importance of being an ally to Black Lives Matter...science says you can officially keep on doing you.
READ MORE: 11 Netflix movies and shows about racism that are essential viewing for non-black allies