Dolly Parton's $1m donation helped fund the COVID-19 vaccine
17 November 2020, 11:25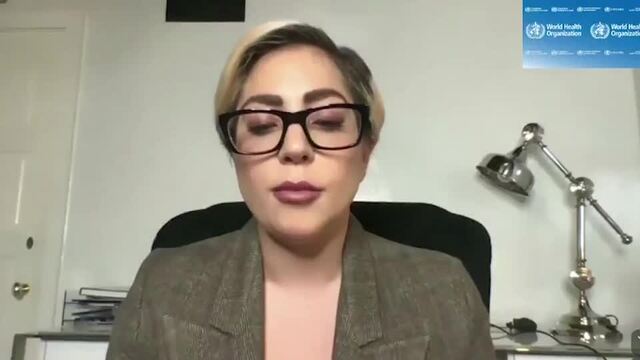 Lady Gaga reveals she's raised over $35 million for COVID-19's solitary response fund
Yes, Dolly Parton really did help fund the research into one of the COVID-19 vaccines.
Living legend Dolly Parton seems to have become part of pandemic history after fans discovered that her generous donation has helped fund research into an effective COVID-19 vaccine.
Back in April 2020, Dolly made a generous donation to Vanderbilt University Medical Center with the hopes that it would "increase scientific knowledge and advance the battle against COVID-19."
Now it looks like it actually has. On Monday (Nov 17), US biotech firm Moderna announced that they had produced a vaccine that was almost 95% effective in preventing symptomatic COVID-19 cases – and medical researchers at Vanderbilt University were part of the team who helped develop the vaccine.
7 months ago, Dolly shared the news of her donation on Instagram, writing: "My longtime friend Dr. Naji Abumrad, who's been involved in research at Vanderbilt for many years, informed me that they were making some exciting advancements towards research of the coronavirus for a cure."
"So I am making a donation of $1million to Vanderbilt towards that research and to encourage people that can afford it to make donations."
Thanks to her donation, the Dolly Parton COVID-19 Research Fund is acknowledged in the Funding and Disclosures section of an article about the vaccine on The New England Journal of Medicine website.
Fans then put two and two together and, well...
Dolly Parton donated $1 million to Vanderbilt for vaccine research.

Vanderbilt researchers were involved in the Moderna trials.

Ergo, Dolly Parton helped cure COVID.

— Jonathan "Boo and Vote" Cohn (@JonathanCohn) November 17, 2020
Dolly Parton part funded COVID vaccine & her library donated 130 million books to children
Marcus Rashford fought to feed millions of poor children & has set up a free book club
Once again, people who grew up in deprivation do the most for others
What have Bezos, Musk etc done?

— nazir afzal (@nazirafzal) November 17, 2020
Writing 'I Will Always Love You' and 'Jolene' in one day, giving out 130 million free books to children, a series of Netflix films and TV shows, funding a COVID vaccine... is there anything Dolly Parton can't do?