Daniel Radcliffe returns to Harry Potter to read the first chapter of The Philosopher's Stone
6 May 2020, 11:13 | Updated: 12 November 2020, 23:59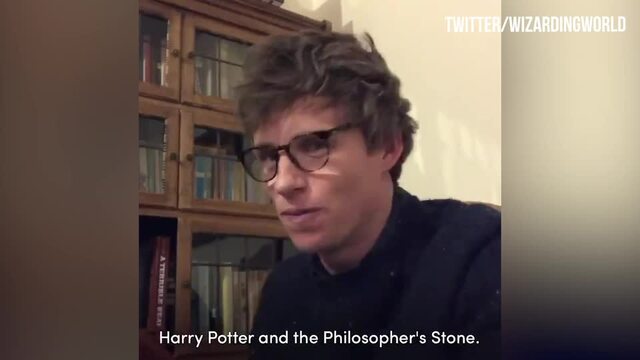 Daniel Radcliffe reads the first chapter of Harry Potter and the Philosopher's Stone
Daniel Radcliffe reads the opening chapter from Harry Potter and The Philosopher's Stone for new reading initiative Harry Potter At Home.
'Mr and Mrs Dursely, of number four, Privet Drive, were proud to say that they were perfectly normal, thank you very much.'
Ask any Harry Potter fan where those words are from, and they'll be able to tell you in a heartbeat that they're from the now-iconic opening line from Harry Potter and The Philosopher's Stone, the first book that launched The Boy Who Lived into a global phenomena.
And now fans are in for a special treat, as Daniel Radcliffe will be reading chapters from the first book as he takes part in a celeb-fuelled reading initiative called Harry Potter At Home.
READ MORE: Daniel Radcliffe talks possible Harry Potter reunion for 20th anniversary in 2021
Daniel, who was cast as Harry Potter for the film adaptions at the age of 11, is one of a number of celebrities, including Fantastic Beasts' Eddie Redmayne and Stephen Fry, who will be reading a different section of Harry Potter and the Philosopher's Stone (or, as it's known in the US, ...The Sorcerer's Stone).
The videos will feature on Rowling's online hub, Wizarding World, to help children, parents, carers and teachers through the coronavirus crisis, and audio versions will also be available on Spotify.
Announcing the news on Twitter, Harry Potter author J.K. Rowling said "Some very lovely people have done a wonderful thing".
The series begins with Daniel reading the open chapter, The Boy Who Lives, which tells the story of how baby Harry is left on the doorstep of his aunt and uncle's house. You can watch the full first video here.
Fans are losing it over the news, obviously.
Daniel Radcliffe is reading the first chapter of Harry Potter and The Philosopher's Stone for us all!!!

I'M CRYING! YOU'RE CRYING!

This made my quarantine 😭😭🥺❤️❤️ pic.twitter.com/o1WSMvWFcl

— fran Radson Driver (@Harmione4eever) May 5, 2020
me falling asleep to daniel radcliffe reading the first chapter of harry potter and the philosopher's stone every night from now on pic.twitter.com/fvdknS6qAV

— ? (@christiannilsen) May 5, 2020
daniel radcliffe reading harry potter is the only good thing 2020 has given us

— 🌹 loves jily (@jilyspatronus) May 5, 2020
I wonder if we'll see Hermione and Ron get in on the action too? 👀
QUIZ: Which hybrid Hogwarts house do you actually belong in?
QUIZ: Everyone is a combination of two Harry Potter characters, which ones are you?
QUIZ: You're not a real Harry Potter fan unless you can get 9/12 on this quiz