WTF? Donald Trump Hires "Suicide Squad" Producer For Government Position
1 December 2016, 12:55 | Updated: 8 May 2017, 17:09
We wish this was a joke article, we really do...
In a plot twist so ridiculous even Jared Leto would tell him to take it down a notch, Donald Trump has revealed that his latest cabinet pick, for secretary of the Treasury, is one Steven Mnuchin aka the Hollywood producer behind this summer's most disappointing superhero epic Suicide Squad.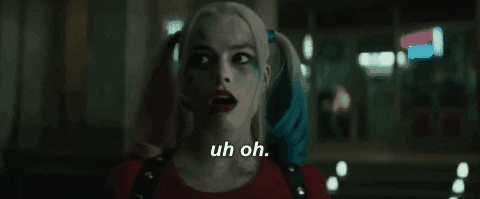 Giphy
No, tragically, this is not a joke.
NYMag reports that the man behind this year's winner of "Worst Blockbuster With The Most LIT Soundtrack" will soon be in the US presidential cabinet, which, in a way, is highly appropriate given that the President-elect has already raised the hopes of millions only to crush them all when they see the finished product.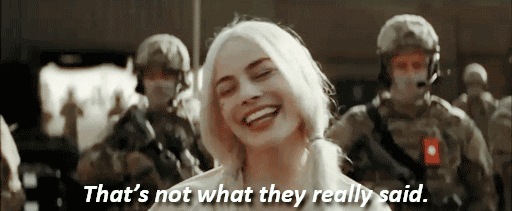 Giphy
Mnuchin's position will involve overseeing the US tax code and the I.R.S so if you don't pay your taxes on time, keep an eye out for a rag tag group of psycopaths coming to beat the sh*t out of you make sure your appropriate forms are all in the correct order.
But don't worry American readers, Mnuchin clearly has other more appropriate experience thats make him a perfect candidate for government wor...what's that? He was a banker at Goldman Sachs? FFS.
Oh and he produced Batman Vs Superman too so prepare for Senate Floor debates to get four times longer and twice as boring.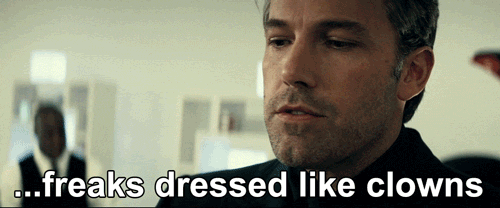 Giphy
Still, at least with all this government influence it means we can probably get "Heathens" that Oscar right guys?
Please god let this insane year end already... Giphy
___ ___ ___ ___ ___
Catch Pierce The Veil on the #PopBuzzPodcast right now. Subscribe for free on iTunes to get new episodes sent straight to your phone every Wednesday.