Hannah Montana star Mitchel Musso arrested for stealing a bag of chips while drunk
29 August 2023, 17:06 | Updated: 29 August 2023, 17:17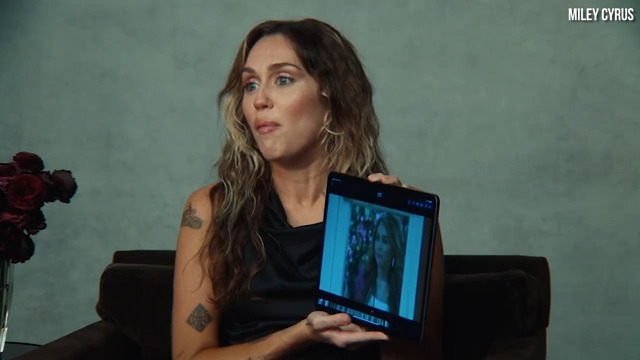 Miley Cyrus talks jokes about the final scene of Hannah Montana
Mitchel Musso is best known for playing the role of Oliver Oken in Hannah Montana.
Mitchel Musso has been arrested for public intoxication and theft after he was caught stealing a bag of chips while drunk.
Mitchel Musso, who played the role of Oliver Oken opposite Miley Cyrus in Hannah Montana, was taken into police custody in Rockwall, Texas on Saturday (Aug 26). According to the Rockwall Police Department, the 32-year-old actor was drunk and they had been notified that he had stolen some chips without paying for them.
In their police report, the Rockwall Police Department say that Mitchel had begun eating the chips even though he hadn't paid for them. The former child star was then asked to purchase the food item. However, he allegedly "became verbally abusive and left without rendering payment".
READ MORE: Hannah Montana's Rockstar ID generator reveals what your rockstar name is
Police then found Mitchel heavily intoxicated outside of a hotel. The actor was arrested on the scene for public intoxication and theft. These are both considered Class C misdemeanours in Texas. There is no jail time for a Class C misdemeanour.
Once in custody, police did a routine records check which revealed that Mitchel "had several outstanding traffic warrants". He previously received warrants for failing to show a driver's license and having an expired registration.
Mitchel spent the night at the Rockwall County Detention Center. He was released after paying a $1,000 bail.
Mitchel was previously arrested for driving while drunk in LA in 2011 shortly after Hannah Montana ended.
Since starring in Hannah Monatana, Mitchel has moved predominantly into voicework. He voiced the part of D.J. in Monster House and Jeremy in Phineas and Ferb.
Mitchel has also pivoted to a career as a musician. He released his self-titled debut album in 2009 and returned to music in 2022 with a mixtape titled Ghost.
Peach PRC Paints A Self-Portrait And Answers Questions About Her Life | Portrait Mode