Jeffree Star Tweeted About A Grammys Dress And This Magazine's Response Was Savage AF
*Drops mic*
Jeffree Star is feeling the heat after a shady tweet about a Grammys dress led to the clapback of the year.
The beauty guru took to his twitter account on Sunday to note that singer Erika Jayne happened to show up to the Grammy awards in a Balmain dress he had previously worn.
While they both look amazing in the dress, Balmain is a popular designer and the dress wasn't couture, so the point of the tweet is unclear.
@JeffreeStar Erika Jane is worth 11 million and has a church inside her home. Don't come for her unless she calls for you. She's godly

— Angel (@angelfuckoff) February 13, 2017
The best response, however, was from Affinity Magazine, who pointed out the problem with Jeffree's logic.
Okay but she wore it on the Grammy's red carpet, you wore it in your kitchen https://t.co/3uaP7VWSuV

— Affinity Magazine (@TheAffinityMag) February 13, 2017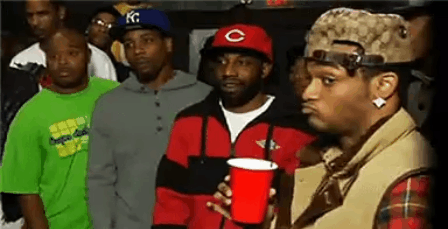 Jeffree's response was the internet equivalent of a shrug.
Hahaha when people don't have a sense of humor, just block them. Next

— Jeffree Star (@JeffreeStar) February 13, 2017

Then people accused the magazine of acting unprofessionally, so they wasted no time in pulling out some crucial receipts from Jeffree's past.
One time for the social media manager at Affinity.
The magazine is referencing a (since deleted) video in which Jeffree joked about throwing battery acid on a black woman to lighten her skin tone. I personally find someone joking about throwing battery acid on a black woman far more unprofessional than pointing out an obvious fact.
Well, I hereby find Jeffree Star sufficiently dragged. This round goes to Affinity Magazine. Let's keep it cute moving forward.