WATCH: Lady Gaga And Prince William Just Joined Forces To Discuss Mental Health Issues
18 April 2017, 15:16 | Updated: 8 May 2017, 17:09
It's about letting young people know that it's 'ok to say'.
Prince William and Lady Gaga have just joined forces to tackle the stigma around mental health with the Heads Together campaign.
In the video, Gaga (who is appropriately sipping tea out of a lovely white cup and saucer) calls Prince William in London from her home in Los Angeles over Skype to discuss mental health.
The two of them have a chat about the shame and stigma that is often attached to mental health issues and how important it is to open up and talk about it. Watch the video below:
The Duke of Cambridge and @LadyGaga join forces to encourage more people to speak openly about their mental health #OKtosay pic.twitter.com/kCuQyS3Svn

— Kensington Palace (@KensingtonRoyal) April 18, 2017
Both Lady Gaga and Prince William have been vocal with their mental health in the past; Gaga shared an open letter with her fans and the world regarding her struggles with PTSD and Prince William has recently opened up about his mental health after his mother's death when he was just 15.
The video is all in honour of Heads Together, a mental health campaign spearheaded by the Duke and Duchess of Cambridge and Prince Harry that aims to end the stigma surrounding the conversation of mental health and wellbeing.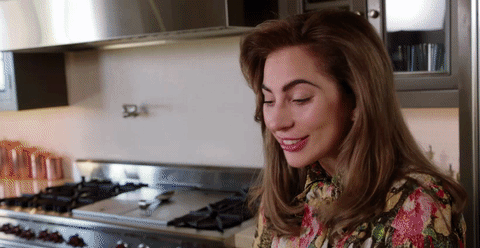 Heads Together
In association with the Heads Together campaign, the Duke and Duchess of Cambridge, along with Prince Harry, will be officially opening The Global Academy on April 20th. In honour of the opening, Global will be running a special day of programmes across its stations to encourage people across the country to talk about mental health. For more information on the visit, click here.
In the meantime, join the conversation online with the hashtag #oktosay and help put an end to the stigma.