Leigh-Anne Pinnock's Boyfriend's Homophobic Past Is Coming Back To Haunt Him
5 January 2017, 11:03 | Updated: 8 May 2017, 17:09
The football player got banned for four matches for tweets he wrote in 2012.
This isn't exactly a ~new~ story but we were pretty disturbed when we found out about the homophobic past of Leigh-Anne from Little Mix new boyfriend.
In recent weeks the Little Mix singer started dating Burnley football team striker Andre Gray. However, it turns out that Gray was banned in August 2016 for four matches by the Football Association over tweets he posted back in 2012.
According to OK!, when the tweets last year, Andre was also fined £25,000. So what did he write that was so offensive? Brace yourself.
"Is it me or are there gays everywhere? #Burn #Die #MakesMeSick"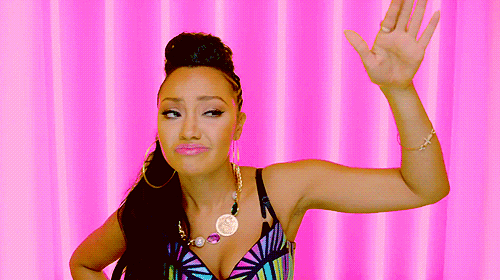 Yep.
After the ban, Gray released a statement saying, "The tweets were posted four years ago when I was a completely different person to the man I am now."
It's true that people can change, and we hope Gray learns a lesson or two from Leigh-Anne who has been a great supporter of the LGBTQ community during her time in Little Mix. Let's hope he means it.
___ ___ ___ ___ ___
From Brendon Urie to The Vamps, here are the best bits from the #PopBuzzPodcast in 2016. Listen right here or subscribe for free on iTunes to get new episodes sent straight to your phone every Wednesday.