Minneapolis City Council vow to defund and disband the police
8 June 2020, 12:09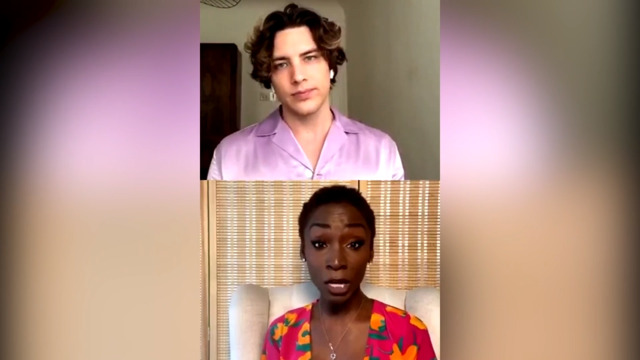 AHS star Angelica Ross explains why the US police force is intrinsically racist
The move from the Minneapolis City Council comes in the wake of protests following George Floyd's murder.
Minneapolis City Council have announced their intent to disband the police department and replace it with a different model.
Last month (May 25), George Floyd, a black man, was murdered by a white Minneapolis police officer. George's killing led to Black Lives Matter protests in the US, UK and all around the world. George is one of countless black people who have died at the hands of police and protesters are calling to dismantle the racist systems which allow police brutality to take place.
READ MORE: Little Mix star Leigh-Anne Pinnock opens up about her experience of racism in powerful video
Specifically, people want cities to defund their police departments and now Minneapolis have vowed to do just that.
Yesterday (Jun 7), Lisa Bender, the Minneapolis city council president made a statement about the ways in which the police had failed their citizens and how Minneapolis will do better. She said: "We're here because we hear you. We are here today because George Floyd was killed by the Minneapolis Police. We are here because here in Minneapolis and in cities across the United States it is clear that our existing system of policing and public safety is not keeping our communities safe."
Bender then explained: "Our efforts at incremental reform have failed, period. Our commitment is to do what's necessary to keep every single member of our community safe and to tell the truth: that the Minneapolis police are not doing that. Our commitment is to end policing as we know it and to recreate systems of public safety that actually keep us safe."
Nine out of 13 Minneapolis City Council members have signed a pledge to disband their police department.
We are going to dismantle the Minneapolis Police Department.

And when we're done, we're not simply gonna glue it back together.

We are going to dramatically rethink how we approach public safety and emergency response.

It's really past due. https://t.co/7WIxUL6W79

— Jeremiah Ellison (@jeremiah4north) June 4, 2020
Bender went on to say: "Decades of police reform efforts have proved that the Minneapolis Police Department cannot be reformed, and will never be accountable for its action. We are here today to begin the process of ending the Minneapolis Police Department and creating a new transformative model for cultivating safety in our city."
She added: "We recognise that we don't have all the answers about what a police-free future looks like, but our community does. We're committing to engaging with every willing community member in the City of Minneapolis over the next year to identify what safety looks like for everyone.
We'll be taking intermediate steps towards ending the MPD through the budget process and other policy and budget decisions over the coming weeks and months."