People Want Obama To Resign So Joe Biden Can Become President For The Day
18 January 2017, 13:15 | Updated: 8 May 2017, 17:09
And it would absolutely destroy Trump's big day.
People are calling for President Barack Obama to resign ahead of Trump's Inauguration on January 20th so Vice President Joe Biden can slide in and become the official 45th President of the United States... just for *one* day.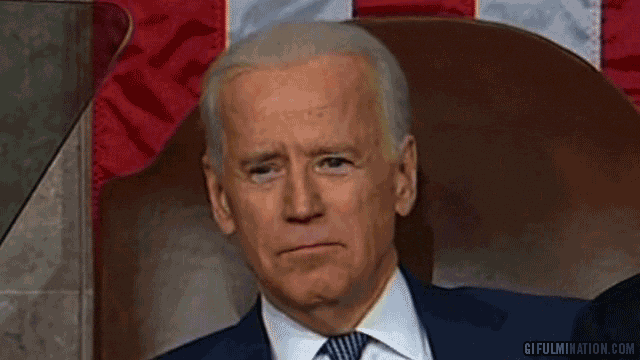 via giphy.com
Listen, we can all somewhat agree that had Joe Biden been selected as the Democratic candidate instead of Hillz, he would have wiped the floor with Trump anyway. But, such is life and now we'll never get to know what it would be like to have Diamond Joe as the President... OR WILL WE?!
In the plot twist to end all plot twists, the internet has suggested that it is still possible for Obama pull off one more stunt before he officially wraps up his 8 years in office and ruin Trump's big day in spectacular fashion.
obama should resign on his last day in office so biden gets to be president for a day

— andy levy (@andylevy) October 21, 2015
As you probably know, if a President resigns or dies, the Vice President must be sworn in to take his place. So picture this: Obama throws in the towel and hands the front door keys to his VEEP Joe. After being immediately sworn in, Joe will then become the official 45th President of the United States and as an added bonus, will ruin ALL of Trump's merchandise with his name, slogan and Presidential number on it ahead of the Inauguration.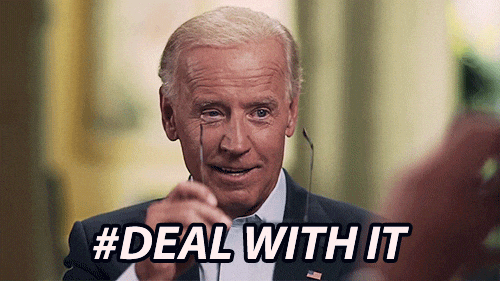 via giphy.com

Of course, the internet was quick to point out how legit this theory could actually be.
Someone on Reddit: Obama should resign a few days early just so Joe gets to be the 45th President for the next week. pic.twitter.com/hnUR1UTEkE

— Cat (@catherinegee) January 11, 2017
President Joe "Petty" Biden and Vice President Scambama.
"So you resign on Jan. 19 and let me be President for a day. I'll be 45, and Trump 46. All his Inaugural stuff will have the wrong number!" pic.twitter.com/L3bkGlHH0L

— Jonathan Kaye (@JonathanMKaye) December 28, 2016
Think of the memes! The history books! The levels of petty we could all could all aspire to be!
via tumblr.com

We imagine Barack and Joe's last week in office has been like the last week of school before the Christmas holidays. Instead of working, it's just movie viewings, board games, activity sheets and colour books, prank calling members of Congress, testing out mildly dangerous and life threatening chemical reactions in the White House science lab... So, what harm could one last iconic bant do?
Barack, you have 24 hours to make this happen. Diamond Joe deserves the world.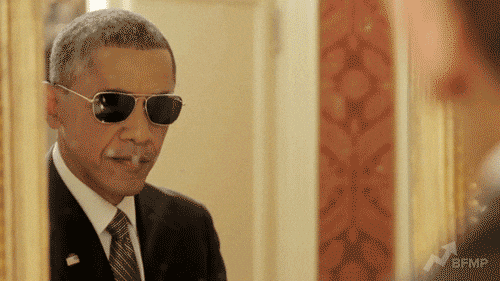 Buzzfeed / via giphy.com