Here's How To Get Free Starbucks For Life
12 November 2015, 12:28 | Updated: 8 May 2017, 17:09
Honouring a genius of our time.
Team, there is something we need to talk about. There is a man, nay, a legend, living in the States somewhere, who cracked the secret to eternal free Starbucks.
This hero of our time remains unnamed so far. His p****d off Starbucks barista refers to him only as Mr. X in a complaint letter to Kitchenette. Kind of like Professor X - appropriate, since he has unlocked hidden powers beyond belief.
The story, as told by his teed off Starbucks barista goes like this: Mr. X made an investment and bought 365 Starbucks loyalty cards. Do you see where we're going with this?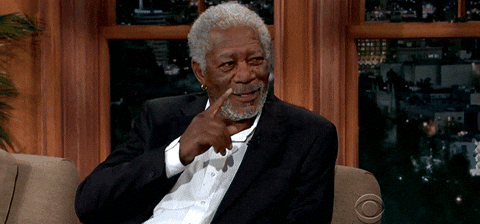 This mad genius then proceeded (according to the barista) to register every card with a different birthday. Of course, Starbucks cards come with several perks, including... a free drink on your birthday. A free, bat***t insane drink, in his case.
Two pumps of white mocha here, then add five pumps of vanilla. That should take us to this line here where you're gonna add cold heavy cream up to this ridge here...it should be halfway between this line and this line. Make sure to add the heavy whipping cream before the espresso, it changes the taste if you do it out of order. Then add your four shots, three regular and one long shot. That long shot is important, since you guys reformulated your machines, it's been Hell trying to get my drink right. That long shot helps balance it. Then stir it for me, Mister Brad. Now do me a favor and add ice to the top there and it'll be easy as pie. I'm not picky so don't worry about shaking it or anything like that.Starbucks Man, according to his barista
BOOM! Free Starbucks for life!
That is, of course, if you don't mind making you barista hate you forever.