Who Is The PopBuzz Person Of The Year 2015?
10 December 2015, 14:23 | Updated: 8 May 2017, 17:09
Who takes the top spot?
Yesterday, Time magazine unveiled their annual Person Of The Year issue with German chancellor Angela Merkel topping the list and making the cover: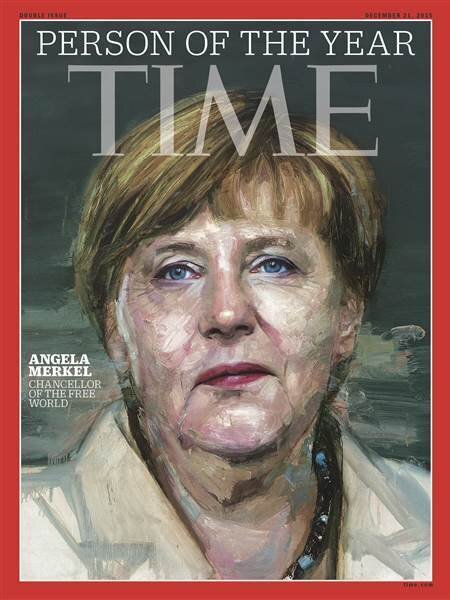 Which got us thinking - who will be classed as our PopBuzz person of the year? Who has defined pop culture this year more than any other?
After much sobbing, debate, fist fights, further sobbing and heavy drinking, we present below our Top 10 list - look upon it and weep!
10) @jk_rowling
.@diegtristan8 "she is built like a man". Yeah, my husband looks just like this in a dress. You're an idiot. pic.twitter.com/BCvT10MYkI

— J.K. Rowling (@jk_rowling) July 11, 2015
She was the queen of the 2015 clapback!
9) The Eagle That Got Trump
Managed to sum up all of our feelings in one gif.
8) Pizza Rat
We've all been there.
7) Tina Belcher
She is our dark, realist, weird, funny spirit animal.
6) Nice Bieber
As soon as he stopped being such a d*ck, his tunes got kind of great!
5) Left Shark

Better dancing than "Hotline Bling".
4) BB-8
We already know he'll (she'll?) be the movie highlight.
3) Drake's mum
On fleek.
2) Topless Brendon
We may have mentioned him a few times this year...
1) Pepe
The king of 2015, invading all areas of pop culture. He's just unstoppable.
Pepe was unavailable to receive his award in person but he sent us the following message:
RIBBIT!

Pepe The Frog
Beautiful.
Happy New Year Everybody!