Wind Machine Selfie Sticks Have Finally Been Invented And Thank God
18 May 2016, 15:16 | Updated: 8 May 2017, 17:09
Because you're worth it.
Who doesn't want to look like Beyoncé in a wind machine?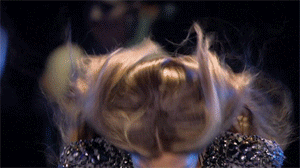 Or Mariah, for that matter.

Anyone but Violet Chachki tbh.
Well now your wind swept beauty dreams can come true thanks to the world's-first selfie stick with built-in wind machine. Watch the demo video below.
How fabulous! But before you start getting glamorous ideas above your station, there is a catch, namely it's not for sale. Sad times.
The creators, Thinkmodo, have only made two in the entire world (the other is a back-up, apparently) and they were made to promote the new series Unreal.
Are they missing a trick? Would you buy the wind-machine selfie stick? Let us know in the comments. H/T Digital Spy.