15 Of The Greatest Things Ariana Grande Has EVER Done
27 October 2016, 09:29 | Updated: 15 November 2016, 16:28
Promoted by O2
Slay me, Queen Ari!
On a scale of 1-10, how much are you actually in love with Ariana Grande? Here at PopBuzz, we're currently sitting at a 15 tbqh! Every move she makes - whether it be on stage or on snapchat - we can't get enough of her!
Thankfully for us, Ariana will be bringing her Dangerous Woman Tour to the UK next May and tickets go on sale at 9am THIS Friday (28 Oct.) If you are on O2, you can get Priority Tickets up to 48 hours before general release from 9am on Wednesday 26 October! Click here for all the deets!
So... aside from existing and blessing the UK with her presence in 2017, these are LITERALLY the greatest things Ariana Grande has ever done.

1) When she shut down Ryan Seacrest that one time like an absolute BOSS.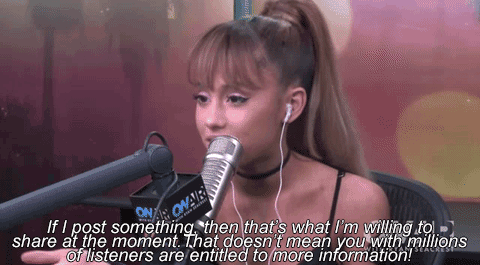 via youtube.com


2) When she sang in the style of Celine Dion, better than actual Celine Dion.

3) And when she did this absolutely PERFECT impression of Jennifer Lawrence on SNL.
via giphy.com

4) When she addressed her LGBTQ+ fans in the middle of her concert and we all stood up and applauded.
5) When she said this about platonic friends, reminding the world that a woman's worth depends on NO man! kidrauhlskies.tumblr.com

6) And followed it up with this mic drop.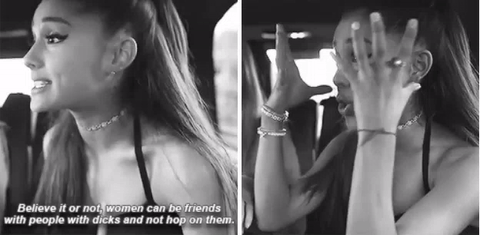 via giphy.com

7) WHEN SHE DROPPED THIS BOMBSHELL ON THE WORLD AND LEFT EVERYONE GAGGING.
via twitter.com

8) When she was literally you AF in Scream Queens.
via giphy.com


9) When she read her own Mean Tweets and had you screaming with laughter.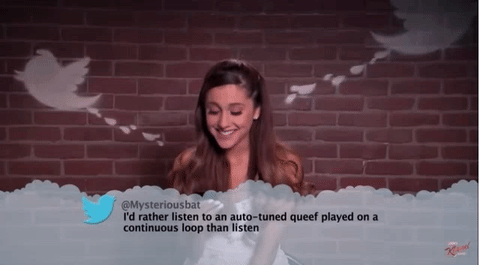 via giphy.com


10) When she came through with the key change of the CENTURY in "Greedy".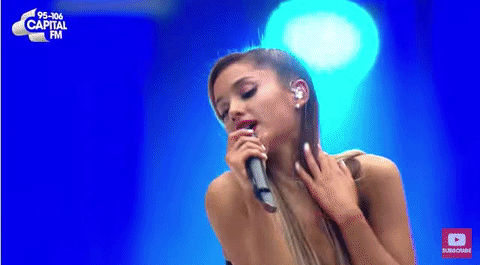 via giphy.com


11) When she dropped the full version of "Knew Better" and forever blessed our ears.
12) When she did the A Capella version of "Dangerous Woman" and your edges were snatched.

13) When she managed to complete an intense spin class and serve vocals at the same time.

14) And when she completely slayed your life with this performance.

15) Oh, and this… Greatest. Ever.
via tumblr.com
a Victoria's Secret angel accidentally smacked me in the face with her wings and it was awesome #goals #bangbangintomyface

— Ariana Grande (@ArianaGrande) December 3, 2014
See you on tour, Queen!
via giphy.com