The Iggy/Britney Video Is Here And We Need To Get Through It Together
13 May 2015, 16:23 | Updated: 8 May 2017, 17:09
We may have just learned an important truth about Iggy's backstory.
Full disclosure: I'm writing about this video because I didn't call shotgun to not write about it fast enough. So here we go!
After a lot of anticipation and dread from Britney/Iggy stans and critics alike, the video for "Pretty Girls" is here. Boy, is it here. Our oldest pop fave and our latest musical regret have teamed up for a fun-filled, pseudo sci-fi cringefest like no other. While we don't have a lot of issues with the song (other than the fact that it's a thing), the video seems to be trying really hard to teeter on the verge of irony, only to crash backwards into Britney's pool.
But if anything, the video has revealed an important revelation: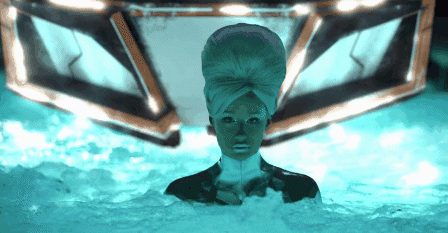 GUYS. IGGY AZALEA IS ACTUALLY FROM SPACE. It makes so much sense! She's not appropriating rap culture; she's assimilating it. It totally explains the weird voice she puts on when rapping, it masks her alien conversational dialect.
We'll skip any further verbal dragging and let you decide for yourself. Although, if you want to watch ahead, just do yourself a favour and skip everything from 2:05 to 2:44. I beg you, for the sake of your own second-hand embarrassment, just miss it out.
Want the latest music news and internet gold delivered straight to your inbox? Sign up to our newsletter by hitting the link at the top of the page.