Here Are The Biggest Truth Bombs That Were Dropped At Last Night's Oscars
23 February 2015, 11:57 | Updated: 8 May 2017, 17:09
We love the hype of the annual Academy Awards, but it's definitely not safe from criticism. Here are some stars who agree.
We love the Oscars. Whether it's because our favourites are taking awards home, the inevitable and hilarious memes that come from every award show, or even just how glamorous everybody looks, everyone's got a reason to enjoy it and talk about it for days after.
But in spite of that, there's no denying that the Academy Awards are still regularly due some criticism every year. There is always a chronic imbalance in nominees and winners, with regards to representation of race and gender. Not to mention a lot of the stigma surrounding the event that leaves women and POC on the sidelines.
But it seems like a lot of Hollywood isn't going to take it much longer. There were some great moments last night of nominees and winners alike standing up against the status quo, and we think they deserve an honorary mention.
Reese Witherspoon and #AskHerMore
It's a known fact that while walking the red carpet, female stars are never asked the same complex and interesting questions as their male counterparts; instead, most of the press opt to talk all about their fashion choices for the evening. E! even have their famous "mani-cam" for ladies to show off their nails on their own little carpet. YAWN.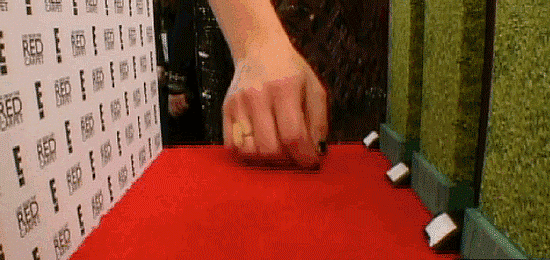 Fortunately many stars agree this is bullsh*t, and #AskHerMore is a campaign inspired by Amy Poehler that hopes to subvert this trope and call out reporters on their nonsense. It's fast becoming a common trend amongst some of our faves, and Reese Witherspoon voiced her support via Instagram before walking the carpet last night.
When asked about it while walking, Reese was unafraid to spit the truth, and good on her.
[mic.com]
John Legend and Common: "Selma Is Now"
It's no secret that we're huge fans of "Glory" the signature track from Martin Luther King Jr. biopic Selma; so we were thrilled when it was awarded Best Song last night. Collaborative artists Common and John Legend shared the stage with a strongly-worded two-part speech about the song's significance to all instances of civil unrest across the world.
But it was John Legend's addition that provided the real food for thought:
"Selma is now. Because the struggle for justice is right now. We know that right now the struggle for freedom and justice is real…there are more black men under correctional control today then there were slaves in 1850."

John Legend
The pair ended with their heartfelt support for those who believe in the message of "Glory".
Patricia Arquette: "Equal Rights and Equal Wages"
When the Sony leaks earlier in the year revealed stars like Jennifer Lawrence were being paid significantly less than their male co-stars, Boyhood star Patricia Arquette was one of the most vocal names calling for wage equality in Hollywood. When she took to the stage last night to accept her well-earned award for Best Supporting Actress for the film, much of her precious speech-time was dedicated to the same subject.
Definitely an important note that should not be forgotten about with the rest of Sony's big secrets. Also anything that warrants an excitable "YAAAASSS" from fellow nominee Meryl Streep will always get our support.
Alejandro Gonz
á

lez Iñ

árritu: "This Immigrant Nation"

Sean Penn, notable irrelevant asshole and poor man's Harvey Keitel, presented the Best Picture award to Birdman at the end of the night; but not before quipping "Who gave this guy a green card?" in reference to its Mexican director, Alejandro González Iñárritu.

"Rude" gif collection, REPRESENT.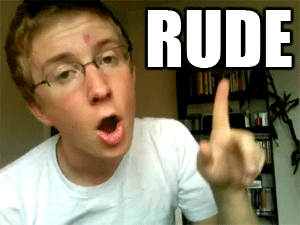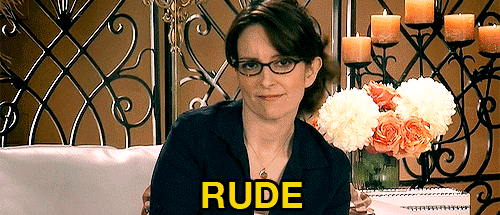 So despite the fact that Penn single-handedly set race relations back about ten years, Iñárritu managed to handle his comments with enormous class.
"Two Mexicans in a row, that's suspicious," he joked, referencing Alfonso Cuarón's Best Director win last year. But all jokes were laid aside as he honoured his home country in his speech.
Casual backhanded reminder of America's roots there, we like to think.
Notable Mention: Neil Patrick Harris' "Best & Whitest" Jab
One thing nobody can deny is that this year, the Oscars were very, very white. Selma and Birdman were the only films with a POC director that were nominated for anything, and the entire Best Actor/Actress nominee roster was white.
The Academy has been panned for this by the internet since the entire nominee list was announced, so it couldn't go ignored. Fortunately, host Neil Patrick Harris was on hand to crack some wise.
While it was probably well-intentioned, this joke... doesn't sit well. It seemed less of a subversive commentary and more of a self-serving nod to the criticism surrounding the event, letting the privileged audience have a guilt-free giggle before swiftly moving on.
A great night overall, but honestly, the Academy needs to try harder. Maybe last night will help pave the way for some serious change.