Paramore: 5 Best Songs That Weren't Singles
27 July 2015, 13:47 | Updated: 8 May 2017, 17:09
We're taking things all the way back to 2005.
The early 2000s were a great time for pop punk. Paramore is the perfect example of that. The Tennessee formed band got together the same year as Panic! at the Disco and 3 years after Fall Out Boy. With 10 years of music under their belts, it's definitely time to revisit their greatest non-singles.
Never Let This Go

All We Know Is Falling was a great record for Paramore. For a debut effort, everything on this is surprisingly well put together and executed. The singles on this one were great but "Never Let This Go" is a great deep cut. I almost feel like tracks like "Never Let This Go" helped Paramore get the Twilight soundtrack gig.
When it rains

I know this is kind of a weird observation to make, but this song could easily have been a Taylor Swift song. Not from a landscape point of view (Taylor's guitars were never that hard) but lyrically, the vibes are there.
Decode

I truly think that the songs Paramore wrote for Twilight are two of the best songs they've ever written. Now you might say, "this was a single". No. It was not a Paramore LP single (it appeared on Brand New Eyes International version as well as the Twilight soundtrack). It was a soundtrack single, so there! This release definitely belongs in the "movies that didn't deserve their soundtrack" category. They just absolutely crushed "Decode" and "I Caught Myself". In fact, the acoustic version kills it too. Have that as well.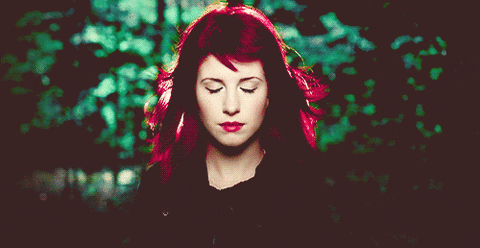 Where The Lines Overlap
I think Brand New Eyes is probably Paramore's strongest record to date. I mean, they had five outrageously good singles from this one which made choosing a non-single near impossible. The construction on "Where The Lines Overlap" is really strong. Vocally, Hayley is giving it her all and packs a strong punch on this one.
(One Of Those) Crazy Girls
Oh, this is a good one. Paramore's self-titled is an interesting record because they've done things on it that they certainly never did before. "Crazy Girls" has tinges of rockabilly and hard punk. It's a very mature release which I'm actually surprised wasn't a single. It's such Best Coast vibes. I love it.