10 Paramore Lyrics Guaranteed To Make You Feel Super Emotional
18 August 2015, 17:09 | Updated: 8 May 2017, 17:09
There is something in our eyes and it's Paramore, tbh.
Do you ever just listen to Paramore and find yourself getting WEIRDLY FREAKING EMOTIONAL about how relatable all their lyrics are. Yeah, us too. At a point, we just stopped fighting it and said BRING ON THE FEELS. And here we are.
Here are 10 lyrics that make us go "ahh geez. Too emoshe."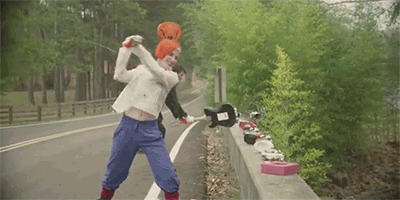 1)
And Oh the promise we adored/ Give us life again/'Cause we just wanna be whole.

Paramore, "We Are Broken"
2)
Cause I've seen love die/Way too many times/When it deserved to be alive.

Paramore, "Emergency"
3)
Maybe I know somewhere deep in my soul/That love never lasts.

Paramore, "The Only Exception"
4)
You made yourself a bed/At the bottom of the blackest hole/And convinced yourself that/It's not the reason you don't see the sun anymore.

Paramore, "When It Rains"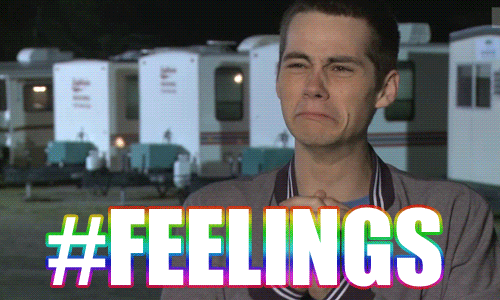 5)
And it takes all my strength not to dig you up/From the ground in which you lay/The biggest part of me/You were the greatest thing/And now you're just a memory/To let go of.

Paramore, "In The Mourning"
6)
Every night I try my best to dream/Tomorrow makes it better/Then I wake up to the cold reality/And not a thing is changed.

Paramore, "Last Hope"
7)
We can swim in silence/You can pull me under/I will not come up for anyone.

Paramore, "Swim In Silence"
8)
I could follow you to the beginning/just to relive the start/Maybe then we'd remember to slow down/At all of our favorite parts.

Paramore, "All I Wanted"
9)
Love happens all the time/To people who aren't kind.

Paramore, "Hate To See Your Heart Break"
10)
And when we get home, I know we won't be home at all.This place we live, it is not where we belong/And I miss who we were in the town that we could call our own/Going back to get away after everything has changed.

Paramore, "Franklin"