Periscope Just Made It A Whole Lot Easier To Pirate Television Content
5 May 2015, 16:25 | Updated: 8 May 2017, 17:09
Thanks, Periscope
If you aren't aware of the newest trend in live streaming, you only need to search the 'periscope' tag on twitter for a full overview. Periscope is the twitter owned live streaming app, acquired after the steady rise of a similar streaming app called Meerkat.
Seemingly perfect for breaking news and first person narrated video stories, users may have finally cracked the app for slightly more sinister purposes.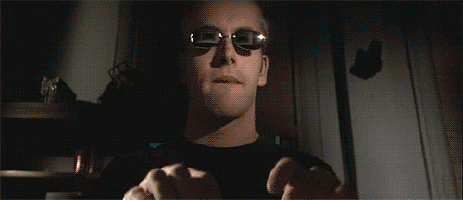 Mayweather vs. Pacquiao vs. Periscope

Mayweather - Pacquiao is the greatest night in Periscope history

— ☕netw3rk (@netw3rk) May 3, 2015
Mayweather and Pacquaio's fight was a highly anticipated standoff over 5 years in the making. Behind the scenes, dozens of agents worked to secure a $300 million dollar deal that would see the two boxers split a portion of the cash raised from multiple revenue sources.
Around $270 million of the money raised from the fight would come directly from Pay-per-view. This is where Periscope factors in. At $99 a pop, the in-home viewing experience was too great a cost for many casual boxing fans.
Like Vine (but not really like Vine), Periscope users discovered they could broadcast the fight live to as many people they wanted within the app. No word yet on how much this particular brand of piracy may have actually undercut pay-per-view earnings, but the fact that there is another avenue for widespread unpaid viewing has television networks undoubtedly rattled.
Periscope admit that, during the fight, they received 66 DCMA complaints over illegal broadcasts within the app.
And the winner is... @periscopeco

— dick costolo (@dickc) May 3, 2015
Heres the thing, using Periscope to watch live sporting/television events is kiiiind of not amazing. In the same way that those bootleg copies of Grey's Anatomy you own are pretty sketchy looking, Periscope's grainy user generated model makes for less than sophisticated viewing quality.
People begging people to stop hearting during the fight. Hilarious. pic.twitter.com/zl2n5Y5VQj

— Christina Warren (@film_girl) May 3, 2015
But, like they say, necessity is the mother of invention. And like they also say: a hype fuelled television event is the mother of just dealing with it.
Future of streaming
While the future of big streaming events on the app is uncertain, (now that Twitter say they are building "robust tools" to stop the same thing from happening again) it's best to think of live streaming as Hydra. Cut one off and ten will return in its place.
Looking at the MayPac fight through the wider lens of what social media can really do, it is striking to remember that thousands of people were able to watch one single stream in their own home without paying a single cent. If that's not kind of awesome then I don't know what is.