Pharrell Williams Finally Has A Star On The Walk Of Fame
5 December 2014, 12:30 | Updated: 8 May 2017, 17:09
He's made it to the big leagues now.
After 22 years in the business and an estimated $80 million dollar net worth, Pharrell Williams has finally received a star on the Hollywood walk of fame.
His friend, comedian Ellen DeGeneres, spoke at the ceremony saying: "Pharrell is a genius. I have been lucky enough to know Pharrell since he was a Nerd. His lyrics have inspired me and gotten me through some pretty hard times. When the cops try to get at me, I DO drop it like it's hot."
Pharrell is best known for his work with N.E.R.D. as well as for the countless artists whose music he has produced. Pharrell has also faced accusations of being a vampire because of his inability to age.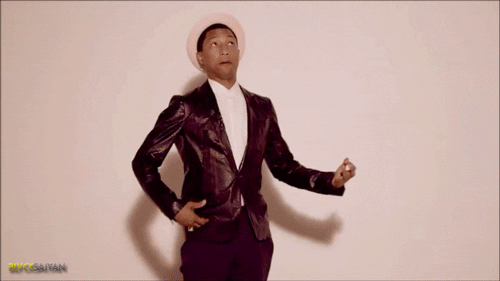 If the vampire allegations are true, Pharrell is likely the first vampire to receive a star on the Hollywood walk of fame.
Watch footage of the ceremony below.