Are We Bored Of The "1989 Tour"? - PopBuzz Trending Episode #8
28 August 2015, 16:58 | Updated: 8 May 2017, 17:09
Are We Bored Of The 1989 Tour? // PopBuzz Trending #8
02:03
Lex gives us her take on the slowly rising 1989 Tour Fatigue, 1D's year off, and what to expect from this weekend's VMAs...
While the rest of us wonder if we're over the hype around the 1989 Tour, our PopBuzz Trending host and resident Taylor Swift fan Lex Croucher is having none of it.
In this week's PopBuzz Trending, Lex gives us her take on the Swiftie Tour Fatigue, as well as the buzz surrounding One Direction's announced hiatus and people's differing reactions. Plus, with the Video Music Awards coming up this weekend, we asked Lex for her VMA predictions: though what she had in mind is quite different from us...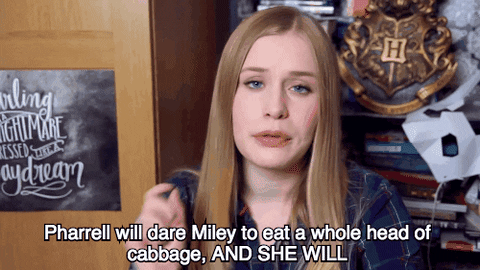 You can see this and much more in the latest PopBuzz Trending below!