Not Even President Barack Obama Is Safe From Covering "Uptown Funk"
28 January 2015, 11:05 | Updated: 8 May 2017, 17:09
Call the police, and the fireman, and the military, and the national guard...
We've done it. We've officially reached the pinnacle of "Uptown Funk" covers, and now no-one can ever cover it again. It's gone Presidential.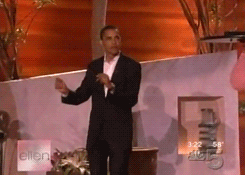 YouTube channel baracksdubs have struck again, painstakingly pulling out vocal soundbites from hundreds of speeches by President Barack Obama and stitching them into the lyrics for Mark Ronson and Bruno Mars' unstoppable "Uptown Funk".
If it doesn't pique your interest out of sheer entertainment value, maybe you'll get a kick out of learning that Obama apparently said "damn" in a speech. SALACIOUS.
baracksdubs announced at the end of the video that their next project will be "Shake It Off". We can't WAIT.