Prince Quit The Internet And The World Keeps Turning
26 November 2014, 12:34 | Updated: 8 May 2017, 17:09
And he only just posted his first selfie.
Four years after claiming "the internet is over", pop legend Prince has seemingly given up the battle of trying to understand it.
Over this week, the 3rdeyegirl frontman has deleted his entire online presence, including his Twitter, Soundcloud and Facebook - to which he'd recently posted his first selfie.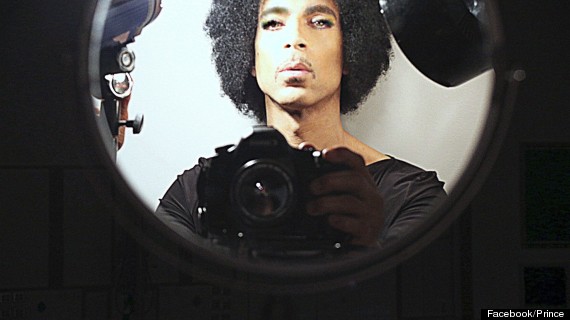 Prince has been struggling to understand the internet for quite some time - while other artists might leave YouTube in charge of removing copyrighted content, Prince has been actively threatening lawsuits against fans for sharing his music to the site since 2007.
His music videos were eventually shared to the "PrinceVEVO" YouTube page, but have also been almost entirely removed in the social media purge - except for the video for 'Breakfast Can Wait', uploaded last year.
In an interview in 2010, Prince famously declared that, "the internet is completely over. I don't see why I should give my new music to iTunes or anyone else."
The statement evidently wasn't as trend-setting as he hoped, as until now he's been playing a little nicer - and his entire catalogue of music is still available on iTunes.
He'll be back.