Meet Richard Dickson, AKA Harry Styles In The One Direction Tribute Band Everyone Is Tweeting About
5 January 2015, 20:39 | Updated: 28 November 2018, 11:03
Richard takes the PopBuzz Q&A and tells us all about being Harry in One And Only Direction.
Meet Richard Dickson, who plays the role of Harry Styles in the tribute band One And Only Direction. We first heard about Richard last November when a photo of him attending the MTV EMAs went viral because the person who took it thought Richard was actually Harry Styles. It's not really surprising, the pair look quite alike.
NICE TO MEET YOU @HARRY_STYLES #MTVEMA pic.twitter.com/0WVX4VaeYO

— JEROME JARRE (@jeromejarre) November 9, 2014
What followed was a pretty crazy few weeks for Richard, whose likeness to Harry was covered by media outlets around the world, and suddenly a lot more people started stopping him in the street.
But that's nothing compared to the level of crazy Richard and the rest of One And Only Direction have been experiencing since they released their new press photo yesterday. It's a recreation of One Direction's album cover for '4', and, well, some (and lets emphasise the word, some) One Direction fans aren't very happy about it.
For the last 24 hours #STOPyouarenot1D has been trending around the world, and some of the tweets aimed at the members of One And Only Direction can't even be re-posted here because, well, they're pretty unforgivable.
So we thought we'd drop Richard an email to find out what he thinks of it all and, more importantly, what it's like being in a tribute band to one of the biggest groups of the 21st century.
You released your new promotional photo yesterday and people's reaction has been pretty intense. As a tribute band, does it feel weird to be subjected to this kind of critique from fans on social media?
"I suppose in a sense, it would be weird for anyone to have that volume of attention - positive or negative. It's a matter of opinion I think. You know, whether people think we look alike or not. And especially in our fandom (I'm a fan too, something people tend not to notice!!) people can become very defensive. Being such a big fandom, it spreads very fast and before you know it, you're submerged in all these comments."
Do you feel like you should be getting that kind of reaction?
"I think the reaction is mainly due to misinformation as individuals and as a band. I don't think people really know what a tribute band is and I think people think we're trying to compete with the boys, something I don't think many artists on the planet could do!"
One Direction's fanbase often gets portrayed quite negatively by the media. From your experiences, do you think that's fair?
"I think the fandom is like everything else. You get bad people and you get good people. I think, especially with today's media, negativity sells more than positivity and I think that plays a massive role in the portrayal of our fandom. I tend to surround myself with positive comments and I love our fandom."
You mentioned on Twitter (Richard's account is now private) that you're a fan of the group and that the fanbase should be a "family". Does it make it more upsetting as a result to get this kind of response?
"Yeah I suppose it does. I mean people just cotton on to trends. Nobody really takes time to look at you as an individual. I paid £150 for a ticket for WWA tour, I met my girlfriend at the tour, I busted my ass in work to be able to afford tickets for myself and my girlfriend for two shows at On The Road Again tour this year. I do everything ever other fan does you know? I'm just a normal fan who was given a great opportunity. Actually, I'm pretty honoured to be a tribute to 1D because they have done so much for me."
How have things been for you since you were spotted at the EMAs? Is it more crazy going out in public now?
"Yeah I mean there has been like sporadic bursts of like big attention. Getting escorted out at Murrayfield, EMAs and now the trend and stuff. It is always very hyped after something like this. The coolest thing is, people actually call me Richard in the street! I am no longer "fake Harry" and other such names. Hahaha!"
Can you tell us a bit about how One And Only Direction came together? How did you guys meet?
"Well, we all kinda met in different ways. I'd seen a Facebook post and my friends tagged me in it for fun and I contacted Scott, who is now our manager. We had a chat and I sent him some clips of me singing and chatting and we went from there. It was mainly open auditions which brought the band together. Ben and David were already friends, Charlie and Liam done a similar kinda thing to me (I think) and we all met in Glasgow for the first time around late February/March time if I remember correctly."
What One Direction song do you enjoy performing the most?
"I would have to say "Midnight Memories" or "Night Changes". They are both great tunes and you always get a fantastic audience reaction. In fairness, there isn't a song which I don't/wouldn't like to perform. I'd do a four album compilation gig if I could!!"
Now, it's time for some questions we ask everyone - these are the really important ones. Firstly, what was the last song you Shazamed?
"The last song I Shazamed was "Cocoon" by Catfish and the Bottlemen!"
If you only had to use one emoji for the rest of your life, which one would you choose?
"Probably either the cheeky looking cat one or the crying laughing face one!! I use both a lot because I like cheeky cats and I like laughing!!"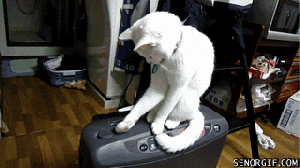 What was the last viral video you watched on YouTube?
"It was the $7500 Price Is Right iPhone video!! I wasn't sure what it was and was actually under the impression that someone had paid $7500 for an iPhone but I was relieved and kind of disappointed when I find out otherwise."
2014 was a pretty big year for One And Only Direction. How are you guys planning to make 2015 even bigger and better?
"We are planning on travelling further abroad to perform for some amazing crowds! We also aim to get better after every show, we tend to have a sit down and discuss any things we think need tweaked to try and provide the most authentic and enjoyable show for the audience. I suppose in that sense, we are always changing and getting better!"
If people want to catch you guys performing this year, where can they see you?
"We will be all over the place. Mainly around Scotland in the coming months and as the year continues, we will announce more dates! All of these can be found on our website - 1directiontribute.com."
Thanks Richard.