Rihanna Has Done Something Amazing And Changed This Fan's Life
7 July 2015, 09:30 | Updated: 8 May 2017, 17:09
B*tch better be scrolling through Instagram, tbh.
When we saw Rihanna's #BBHMM video we were super jealous of her squad of henchwomen who help her kidnap the accountant's wife and generally drive around being bad gals.
In particular, like a lot of people on the internet, we were enthralled by the woman who hits the blonde over the head with a bottle.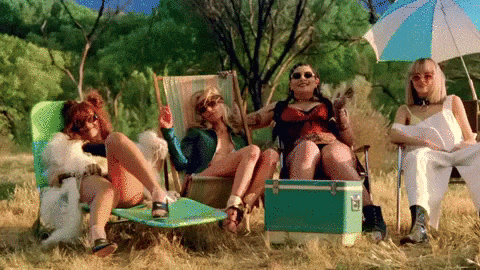 However, what we didn't know was the AWESOME story behind her appearance in the video.
Perusing through Instagram's explore feature, Rihanna came across 25-year-old Sanam, an artist who works in a plant shop in Seattle.
Speaking to Vice, Sanam tells of how RiRi followed her on Insta before, two weeks later, sending her a messaging saying: "Hey, I have this idea I want to run by you. I think you're so fucking rare. Let me know if you're interested."
After receiving another message from a production company asking her to appear in Rihanna's new music video, Sanam was on a plane 24 hours later on her way to shoot the clip.
We're not gonna lie, we are green with envy.
Like, can we just take a minute to breathe.
We might be jealous, but we're so happy for Sanam!
However, after Rihanna took 80 fans to a secret party and then to learn that she's now lurking around on Instagram, we're feeling a bit left out!
Next time, pick us yeah RiRi?