Rihanna's Henchwoman From The BBHMM Video Is Speaking Out On Something Important
10 July 2015, 10:36 | Updated: 8 May 2017, 17:09
You better preach, girl!
Remember the totally rad henchwoman that Rihanna discovered on Instagram? Aside from having a fantastic look, vibe, and nail artist on call (probably), Sanam is proudly Desi.
She has shared images of herself on Instagram in traditional garb with henna on her hands and a bindi on her forehead as well.
In an interview with Refinery 29, Sanam spoke out about the appropriation of her culture and we're so happy someone finally said it.
You don't get to [wear a bindi or henna] until you realise what a big deal it is to wear that proudly. It's not a fashion statement-it has cultural significance; it has religious significance. It's not funny to just put on a bindi and go to Coachella.

Sanam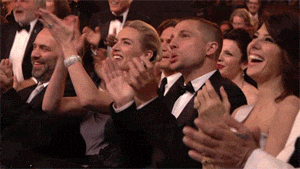 Do you hear that guys? Someone else's culture is not a costume. Repeat after me: Someone else's culture is not a costume.
Thanks for the wisdom, Sanam!