Here's Why We Kind Of Just Want To Give Rita Ora A Hug Right Now
28 May 2015, 12:40 | Updated: 8 May 2017, 17:09
"This year has been one of the hardest I've faced" admits the singer in a new video diary. Aww.
Celeb video diaries have an annoying habit of making us more empathetic towards artists than we were before; but apparently none more so than singer Rita Ora. Like, we're a little worried about Rita Ora.
Releasing her first video diary of 2015, Rita reveals a little behind the scenes of her video for "Poison", takes us with her to Cannes Film Festival, and admits that this past year has been "one of the most hardest years [she's] ever faced".
Now we're sure you're thinking, "Pfft, alright Rich-Singer-Girl, you have it SO hard"; but hey, successful people can have problems too. And with pictures surfacing this week of Rita looking down in the dumps on the way for a cheeky Nando's, after rapper, ex-something and general trash bag A$AP Rocky directly slammed her in a new track, it seems like a good time to step back and think "hey, maybe things haven't been that great".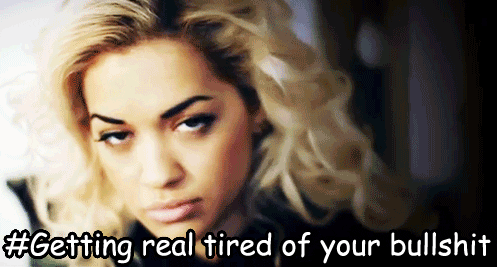 Not only has Rita had guy trouble with Rocky, after their supposed fling turned into some pretty gross shaming on his new album; but her last relationship has resulted in her own music releases taking an abrupt pause. After a tumultuous breakup last year with producer Calvin Harris, who was working directly on her untitled second album, Rita was forced to put the entire project on the backburner, only until recently appearing on collab tracks with pals Charli XCX and Iggy Azalea.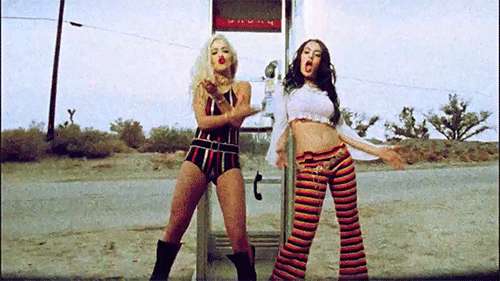 On top of that, it seems as though Harris has moved on pretty quickly; he's now publicly dating megastar Taylor Swift. And while Rita insists there's no "Bad Blood" (sorry), it can't be fun to see both that relationship blossoming AND the friendship between Tay and Rita's former bestie Cara Delevingne; Cara was just one of many famous lady-pals that starred in Taylor's new music video.
So yeah, Rita's got a lot going for her now; Her new single is out, she has her Adidas line and I'm sure we'll see that second album soon. But ups have their downs, and some of Rita's downs have been pretty brutal.
So we're here for a hug if you need it, Rita. Bring it in.