Sam Smith Is A Liar Who Is Not To Be Trusted
8 September 2015, 10:26 | Updated: 8 May 2017, 17:09
I was rooting for you. We were all rooting for you. How dare you!
There comes a time in every popstar's career when we stop believing them. We stop feeling like we're able to trust them about what they say and do.
This moment has come for Sam Smith.
Now, this is not the first time that Sam Smith has gotten in trouble for lying. In fact, the singer faced a tiny bit of backlash after he tweeted the following.
why u always lying? pic.twitter.com/61VJE2LrVu

— Ryan Bassil (@ryanbassil) September 8, 2015
Look at the times. Look at the lies.
For the less naive amongst us, this should have been a warning sign. However, we're fans of the pop slip-up and love a lol. We were able to brush this misstep under the proverbial carpet; forgive and forget as they say.
However, this latest indiscretion is totally unacceptable.
The speculation surrounding who will sing the theme song for a new James Bond film has been manic almost as long as the franchise has been going. And, after Adele's Oscar winning song "Skyfall" set the world alight, people have been questioning which singer would be releasing the track for the next film in the series Spectre.
Obviously, the newest singer similar to Adele (bar Emeli Sandé, who has been busy recording "Saddest Vanilla" with Jess Glynne) is Sam Smith, so as soon as his debut album In The Lonely Hour sold bucket loads he was bookies' favourite to sing the next Bond theme. This is where the lies started.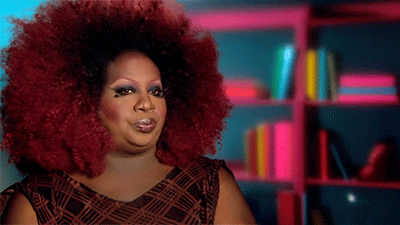 While speculation has been rife since January, Smith had remained tight lipped about whether he was singing the song. In fact, he even helped spread rumours that Ellie Goulding was involved with the track.
In fact, speaking to Capital FM earlier this summer, Smith not only denied that he was singing the theme song, but publicly stated that he thought Goudling was singing it.
"People seem to think I'm doing it but I have no idea what's going on," he said. "I'm being deadly serious. I think I would know by now. I heard Ellie Goulding was going to do it, it's definitely not me."
Now, however, we know differently. Taking to Twitter last night (8 September), Smith tweeted a photo of his (slightly hairy) hand donning a ring with the LOGO FOR SPECTRE!
September 7, 2015
Yet, rather than confirm the news, the singer waited a few hours before tweeting the following:
I am so excited to be a part of this iconic British legacy and join an incredible line up of some of my biggest musical inspirations.

— SAM SMITH (@samsmithworld) September 8, 2015
This is the tragic moment we learn that Sam Smith is a liar who can't be trusted.
We're kinda joking and we're happy for you Sam. You get to live your dream and that's amazing.
But we still see you...