5 Other Sam Smiths You Need To Know About If You Love Sam Smith
9 February 2015, 12:24 | Updated: 8 May 2017, 17:09
Spread the love.
Don't you just love Sam Smith.
Hiya.
I mean, the guy just won four Grammys. Literally everyone is talking about him.
And when they're not talking about him, that's only because they're too busy kissing him.
But as much as we all love Sam Smith, you've got to spare a thought for the other pioneering Sam Smiths throughout history whose achievements now pale into insignificance because of the multi-Grammy award-winning Sam Smith.
God damn his happiness, said every other Sam Smith, ever.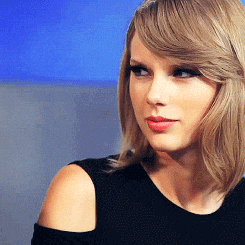 So today of all days people, please let us remember and recognise some other Sam Smiths. Who knows, you may love this lot as well.
1) Hot rugby player Sam Smith.
Born: 6 June 1990
Job: Rugby player
Hot Rugby Player Sam Smith plays for Worcester Warriors and follows his father Simon Smith (oh, so close) into the game. You can follow him on Twitter, where presumably he's probably being inundated with praise today following Worcester Warriors' 58-3 win against Nottingham yesterday.
Oh, and he posts selfies with dogs. Could he be any more perfect?
Nearly £400 raised by @WorcsWarriors for @MovemberUK. Thank you to those who've donated! https://t.co/4NK91IlL4Z pic.twitter.com/FU0wVfXFbh

— Sam Smith (@samsmith_11) November 18, 2014
2) Please sir, can I have some more Sam Smith?
Born: 18th century (ha, only joking. We don't know.)
Job: Played Oliver Twist in the 1999 ITV mini series.
For an aspiring actor it doesn't get much bigger than playing Oliver Twist, and that was the role Acting Sam Smith took on in the 1999 TV mini series alongside a cast that included Robert Lindsay, an also very young at the time Keira Knightley and Julie Walters.
Acting Sam Smith followed it up with a lead role in the 2003 film Wondrous Oblivion (no, we haven't heard of it either) and, according to Wikipedia, attended the University of Oxford in 2008 to read Chinese.
3) The American sports journalist Sam Smith.
Born: January 24th 1948
Job: NBA writer for the Chicago Bulls website, Bulls.com
While we were all busy watching Actual Sam Smith doing the ice bucket challenge last year, spare a thought for Journalist Sam Smith, whose attempt went relatively unnoticed in comparison.
Journalist Sam Smith writes about basketball for Bulls.com and even has a book out about basketball legend Michael Jordan. Oh, and if basketball is your thing, he also live tweets basically every bounce.
4) The more refined Samuel Smith.
Born: 1758
Job: To make you feel better about yourself
Now if your name is Sam Smith and you didn't manage to win four Grammys over the weekend, have no fear because Samuel Smith beer is here.
By far the most classy Sam Smith around, this particular Sam Smith originates from Tadcaster, North Yorkshire and prefers to be recognised by his full name. He also makes several different varieties of beer and cider, and seemingly likes to ride around on the back of shire horses.
Her Majesty the Queen inspecting one of our famous shire horses a while back #TBT pic.twitter.com/Xn8VEZcJcI

— Samuel Smith Brewery (@samsmithsbeer) January 8, 2015
(Obviously, before we continue, please drink responsibly and only when you're legally old enough.)
5) Supernatural Sam(antha Smith).
Born: Unknown
Job: November 4th 1969
#superbowl #corykuhlmann @markfeuerstein It's a nail biter!! #GoHawks pic.twitter.com/t9YlZKGM3A

— Samantha Smith (@SamSmithTweets) February 2, 2015
It's not just Sam Smiths who are struggling guys, don't forget about the Samantha Smiths too. One of the stars of Supernatural can barely post a tweet without Actual Sam Smith stealing all her glory.
You guys are hilarious– I'm flattered, but alas, it's true, I haven't won any Grammys. Congrats to @samsmithworld! #ItsAGoodName

— Samantha Smith (@SamSmithTweets) February 9, 2015
Thanks very much, Sam!