Shaggy Believes His Music Can Stop ISIS
7 July 2015, 11:35 | Updated: 8 May 2017, 17:09
Does Mr Lover Lover have a point?
90s pop-reggae icon and purveyor of adultery Shaggy has been sprouting some odd stuff.
Speaking to The Miami New Times, the "Boombastic" star said that he believed that his music exists on an emotional level that could curb terror group ISIS.
"Music evokes emotion," he said. "So if they're listening to Shaggy music or reggae music, they're not going to want to cut somebody's head off."
He then went on to add that if the group were to start smoking a certain green leaf that they'd probably stop being terrorists altogether.
"High people don't want to kill nothing; they want to love. They need to bag some Jamaican weed and distribute it among Isis. I guarantee there won't be any more wars out there."
Finally, he said: "Man, it'll put them in a vibe. And throw some Bob Marley up in there and there'll be peace.
"Some of these world leaders need to be stoners though, really."
While we don't condone the use of drugs, maybe Mr Lover Lover has a point.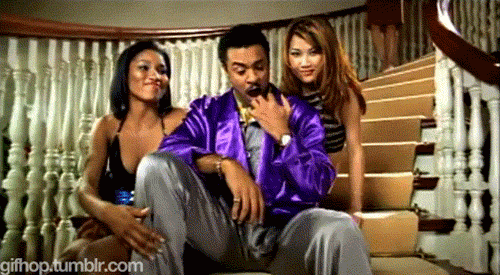 What do you think? Listen to Shaggy's "Angel" below and let us know.