6 Celebrity Kids Who Killed The Game In 2014
12 December 2014, 10:37 | Updated: 8 May 2017, 17:09
Some of them can't read but they're wealthier than you so think about that for a while.
Celebrity children are pretty much running the entertainment industry. However, nothing in life is guaranteed - not even for the progeny of the rich and famous. One day you're riding high like Suri Cruise pre-TomCat split, and the next, you're struggling for a photo op like you're one of Jessica Alba's kids.
This year we've seen some incredible celeb baby fashion moments and learned very important every day life lessons from the future of Hollywood. Here's what celeb kids taught us this year.
North West
North West had a lot to offer in 2014. She turned one years old this year and truly had some wins, fashion wise. She let us know that all you really need in this industry is 4 teeth and a great pair of leather pants. In 2015, we're predicting a NYFW runway appearance or a Margiela babywear collection.
Kingston Rossdale
Kingston Rossdale is a major player in the world of celebrity children. Older brother to Zuma and Apollo, Kingston is really changing the face of what it means to be a celebrity child. In fact, it will serve us all to remember that, when he was 5 years old, Kingston was featured by GQ as number 22 on the 30 Most Stylist Men Under 30.
In 2015 we're trying his signature undercut and praying to become half as iconic as him.
Blue Ivy Carter
Could Blue Ivy have been more prolific this year? Her VMA appearance was the stuff of dreams and her highly publicised feud with Kerrueche Tran really divided the public. This year, we saw BIC come into her own and we expect great stuff in 2015. We've heard whispers from BIC headquarters that Blue is considering running for public office. We're sure she'll do great!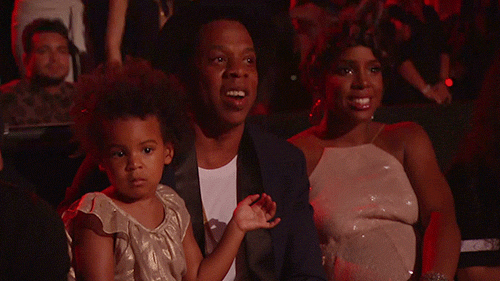 Romeo Beckham
Brooklyn Beckham is killing the game one Burberry ad campaign at a time. In 2014, he taught us that it pays to have great cheekbones and famous parents, but more than that, it pays to have David Beckham's blood flowing through your veins.
We're predicting some big fashion spots for Romeo in 2015.
Duke Rancic
That mop of blonde hair has truly seen some coverage in 2014. Granted, most of it has been from his mother, Giuliana. This year Duke taught us that haircuts are for the weak.
In 2015 we're sure Duke Rancic will be making some strides in commercial real estate development.
Suri Cruise
Of course, no child celebrity end of year list is complete without Suri Cruise. A permanent fixture on the celeb kid scene, Suri left the Big Apple and returned to California this year.
Suri taught everyone how to be sassy, smart, and independent in 2014 and in 2015 we're hoping she'll finally land a talk show so she can really air her grievances about being Katie Holmes' daughter.