This Principal Announced The School's Snow Day With A Full "Let It Go" Parody
28 January 2015, 14:23 | Updated: 8 May 2017, 17:09
School is closed, which means this guy apparently has a LOT of free time.
Christmas came and went a little over a month ago, and we thought we were finally free of the inevitable resurgence of seeing Frozen or hearing "Let It Go" everywhere we turned.
THINK AGAIN.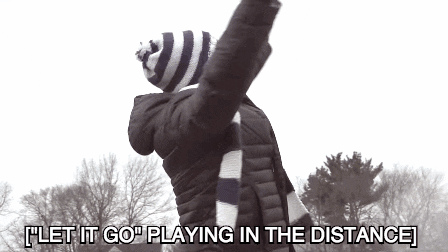 Matt Glendinning, the head of school at Moses Brown in Rhode Island, announced that school would be closed for snow day with this full-length "Let It Go" parody, starring himself, some unwitting kids, and plenty of stock photos of snowy backdrops.
The song itself is a little cringey, but he's obviously having fun. Although, judging by the level of production, it seems as though he's had this video on the back-burner for quite some time.
There's green-screen, crane shots, and a ton of scenery changes - this definitely isn't something he clobbered together the night before; no, this took some PLANNING. And here we were thinking snow days were an opportunity for everyone to goof off.
If it's been a while since you've heard "Let It Go" (like, y'know, a whole hour), then check out this piece of work below.