Spotify Have A Cool New Map Feature That You Need To Check Out
14 July 2015, 17:05 | Updated: 8 May 2017, 17:09
Spotify's "Musical Map Of The World" is the fun new taste-generated toy we never knew we needed.
With so much competition to deal with nowadays, Spotify is going above and beyond to show it's more than just a streaming service. They curated playlists to suit literally every activity and mood ever, they showed you what your music tastes would sound like in another decade... and now, they're sharing the music taste of your city.
Spotify's "Musical Map Of The World" is an interactive map that highlights the music tastes of over 1,000 cities across the world, with a distinctive curated playlist for each. The tracks are based on songs and artists that each city is listening to more than any other, all collated into a pretty map that we can freakin' embed for you right here:
From this map, we've learned that cities like their local artists (Jamie xx is popular in London and Philadelphia's got love for Meek Mill), places tend to listen to music that suits the mood of the area (of course people in Milton Keynes are listening to New Order), and strangely enough, hip-hop is the most streamed genre across the entire map. A lot of that might have something to to with Kendrick Lamar breaking a Spotify streaming record earlier this year.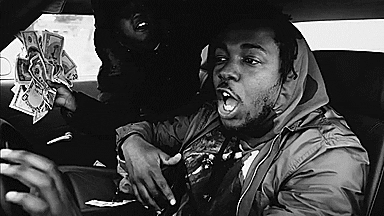 If you feel like your city is being poorly represented in your music taste, worry not - the map is updated bi-weekly with whatever each point on the map is listening to currently, so you have until then to try and change things up.