Steamy Fifty Shades Of Grey Soundtrack Revealed Alongside Extended Trailer
13 January 2015, 11:46 | Updated: 8 May 2017, 17:09
There ya go, ladies.
Fans of the saucy romance novel Fifty Shades of Grey (i.e. your mother and probably your recently divorced aunt Carol) will be pleased to hear that the music for the upcoming film is just as saucy as we'd expected.



The film will see its theatre debut in exactly one month but in case you couldn't wait that long to find out what the soundtrack will be like, Universal Pictures have let the cat out of the proverbial bag.
Clearly music and publishing over at Universal are very hip and down with the kids because it's chock full of popular acts like Beyoncé and The Weeknd as well Vaults, Skylar Grey, and Ellie Goulding. Ellie Goulding famously revealed her glossy addition to the soundtrack last week to very warm reception.

On top of all the excitement over its soundtrack, Fifty Shades of Grey finally got an extended trailer, giving Midwestern moms everywhere something talk about in the parking lot at their children's elementary school.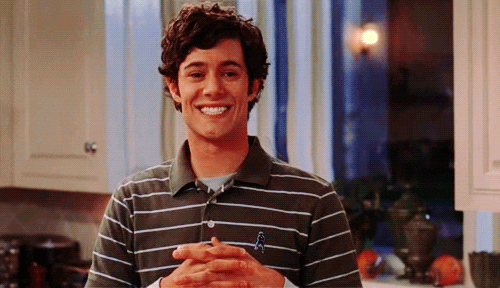 The Fifty Shades of Grey soundtrack is due to hit stores February 10th, ahead of the Februrary 13th release of the actual film. This is, of course, different to the score of the fllm, composed by Danny Elfman which will see a separate release date set one week later.
See the full tracklist for Fifty Shades of Grey out February 10th
1. Annie Lennox - "I Put a Spell On You"
2. Laura Welsh - "Undiscovered"
3. The Weeknd - "Earned It"
4. Jessie Ware - "Meet Me In the Middle"
5. Ellie Goulding - "Love Me Like You Do"
6. Beyoncé - "Haunted" (Michael Diamond Remix)
7. Sia - "Salted Wound"
8. The Rolling Stones - "Beast of Burden"
9. AWOLNATION - "I'm On Fire"
10. Beyoncé - "Crazy In Love" (2014 Remix) 11. Frank Sinatra - "Witchcraft"
12. Vaults - "One Last Night"
13. The Weeknd - "Where You Belong"
14. Skylar Grey - "I Know You"
15. Danny Elfman - "Anna and Christian"
16. Danny Elfman - "Did That Hurt?"