Streaming Services Are Having A Bad Week Thanks To Madonna And Taylor Swift
19 June 2015, 13:02 | Updated: 8 May 2017, 17:09
Nobody's getting their hands on "1989" and Madonna broke TIDAL. Womp-womp.
As the streaming war rages on across the internet, eyes have been on Apple Music to see just what the latest contender will offer. But despite all the other stops they're pulling out to entice streaming consumers, it seems that not even the tech giant is an exception to the embargo set by one Taylor Swift.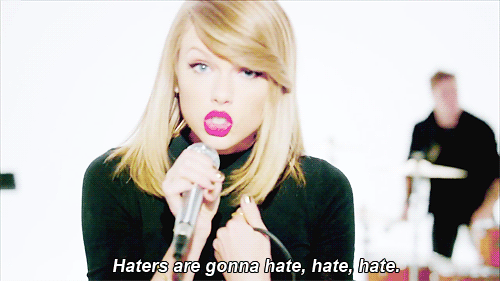 Reps from both Apple and Tay's record company Big Machine confirmed this week that 1989 won't be available on Apple Music. Instead, as is the same for rival services Rdio and TIDAL, only Taylor's back catalog pre-1989 will be streamable on the service.
Tay has been fiercely protective of her titanic album since its October release, writing an op-ed for The Wall Street Journal about her decision to remove all of her music from Spotify.
"Music is art, and art is important and rare," she explains. "Important, rare things are valuable. Valuable things should be paid for."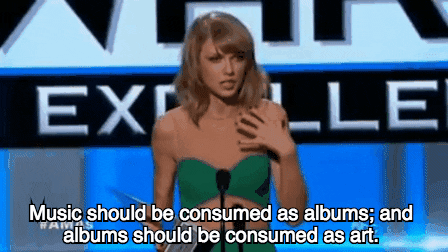 With Tay remaining obstinate in her stance on streaming, it's very likely that no service will see any of her future releases either. But Apple Music aren't the only ones getting grief this week; TIDAL has also had a rocky couple of days, after they were forced to apologise for blundering the premiere of Madonna's latest video for "Bitch I'm Madonna".
The video, which featured phoned-in cameos from a shortlist of TIDAL's elite artists, was exclusively streamed on the site before public release; but fans found the entire app crashing when trying to play it, due to a glitch in the upload.
We apologize to all the fans excited to watch the #BitchImMadonna video, we're working on a fix. We'll have it up and running soon.

— TIDAL (@TIDALHiFi) June 17, 2015
The video eventually premiered on YouTube/VEVO afterwards; but with just 3 million views after 24 hours, won't be breaking any VEVO records any time soon.