3 Good Reasons Not To Go Outside This Weekend
12 June 2015, 12:11 | Updated: 8 May 2017, 17:09
Dinosaurs, hot prison drama and livestreaming festivals. Who needs sunlight?
The sun is finally shining brightly over PopBuzz HQ, and we immediately resent it. If you're like us and you'd rather not make weekend plans that involve sticky heat, killer hayfever, and parks full of way too many shirtless dudes, we've got you covered on ways to make the most of your weekend in the Great Indoors.
1. Go to #Coucharoo.
Epic music festival Bonnaroo is kicking off in Tennessee today, and you can bet your sweet spot in the crowd that we won't be there. We'll be joining the legions of music fans watching all their favourite acts from the comfort of their own home via the official livestream; an event dubbed by fans as "#Coucharoo".
#Coucharoo is pretty sweet. Ready for the real trip next year though.

— Beth Wrinkle Nahlik (@bethnahlik) June 12, 2015
You can find a whole schedule of acts such as Kendrick Lamar, Florence + The Machine and Run The Jewels on Bonnaroo's website.
2. Go see Jurassic World.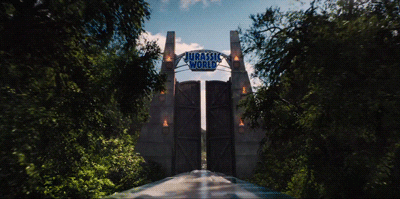 The long, long, long-awaited sequel to the Jurassic Park trilogy finally arrives on the big screen this week. While early reviews seem to be fairly mixed on the final result, what else are we gonna do this weekend if not stare open-mouthed at Chris Pratt facing off against a bunch of dinosaurs?
Am I seeing Jurassic World twice in one night? YEEEEEEEEEEEESSSSSSSS!!!!!!!! pic.twitter.com/3k7r9MbzTJ

— Matthew Gaydos (@MatthewGaydos) June 12, 2015
Watch Jurassic Park and then watch Jurassic World to see how our society has devolved

— Noelle Stevenson (@Gingerhazing) June 12, 2015
Check out the final trailer for Jurassic World to get a feel of what you're in for.
3. Binge Season 3 of Orange Is The New Black.
Just in time for PopBuzz to finish Sense8, the latest season of OITNB got a surprise drop on Netflix last night. And while the sun shines outside, we sit here typing madly, waiting for that blissful moment we can run free, grab like 3 tubs of Ben & Jerry's, wrap up in a blanket despite the heat and power through every episode in one horrible ice-cream-and-Ruby-Rose's-face-fuelled sitting. BLISS.
Any other awesome suggestions for dodging the sun this weekend? Leave them in the comments below.