People are cutting their own bangs while in quarantine and the videos are hilarious
27 March 2020, 15:58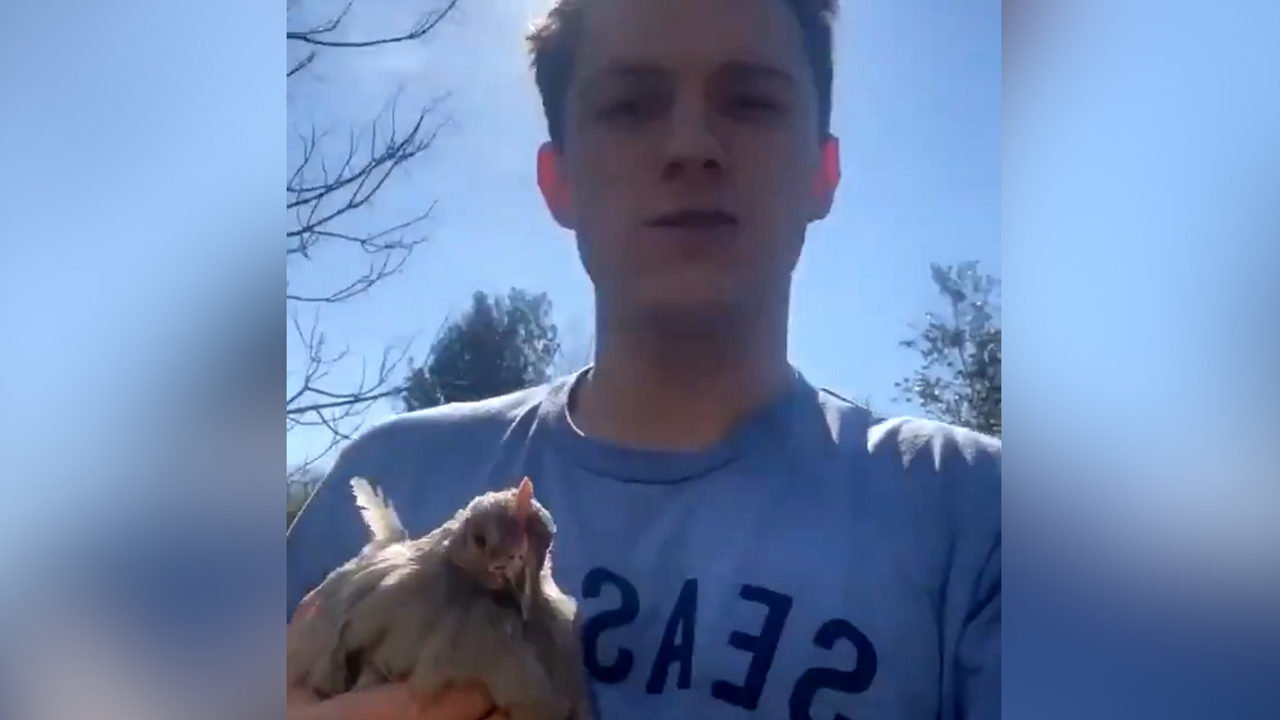 Tom Holland buys chickens because there's no eggs at the supermarket
"I don't know who needs to hear this, but this is not the time to cut your bangs at home."
After spending prolonged periods of time indoors, one's mind and impulsive nature starts to act the f- UP.
Imagine the scenario: You're at home in quarantine (because you're not an idiot). Work, if you have any, is done for the day. With nothing to do, you find yourself looking in the mirror. You haven't worn makeup in seven days and you start to regret not booking that haircut you said you needed two weeks ago.
READ MORE: How to protect your mental health during the coronavirus pandemic
Suddenly you have a thought: What if I cut my own bangs? No one will see me! I'm in quarantine! This is a great idea...right?
While the bangs challenge has been going round TikTok for a while, it's taken on a whole new life following the global quarantine and self-isolation rules.
Behold... the 'Corona Bangs' trend of 2020.
'Corona Bangs' or 'Pandemic Bangs' or 'Isolation Bangs', as they've since been labelled, are now sweeping social media platforms, with mixed results.
People have been cutting fringes out of boredom and the videos will keep you entertained for hours.
So, should you cut your bangs while you're in quarantine? Advice from hairdressers is a solid no. You will be fine without them for a few months. Trust and believe.
Celebrity hairstylist Justine Marjan even took to social media to remind us all that now is not the time to commit to self-cut bangs, by recreating a trend started by TikTok user @irena_lander.
But if you do want to experiment and cut your own bangs (honestly, good luck to you...), then follow a professional tutorial and don't cut them too short. If it goes wrong, you're not gonna be able to get it fixed in a hurry.
Our best advice? Buy yourself (or a friend in need) a gift card to a salon, make a provisional date in your diary a few months from now and treat yourself to a post-quarantine cut.
Oh, and if you've already got bangs and are still bored in quarantine, let Halsey's rainbow bangs inspire you.